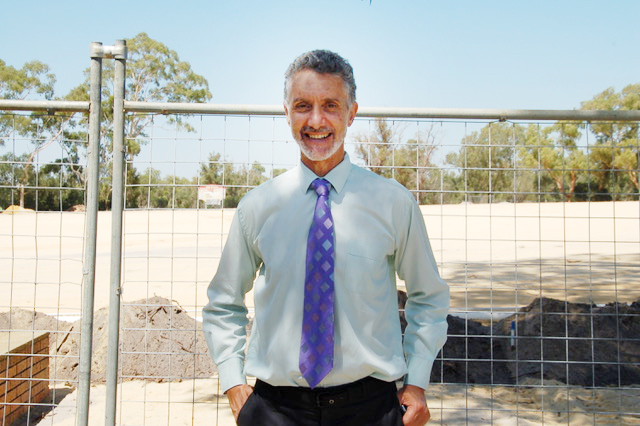 Works are underway at William Skeet Park in Forestdale as a new pavilion is built as part of a grant of $660,000 that was obtained by the City of Armadale.
As part of the Community Sporting and Recreation Facilities Fund, a new pavilion was planned for William Skeet in Forestdale and redevelopment of the pavilion and playing fields at Morgan Park in Armadale.
These projects will create demand for construction work in the Armadale area, supporting local jobs and the local economy.
Dr Tony Buti said community sport in the Armadale and Jandakot electorates are set for a boost as part of the McGowan Government's $12 million grassroots sporting infrastructure program.
"The CSRFF grants are an important means of increase participation in sport and recreation. Sport and recreation is vital in bringing communities together," he said.
The CSRFF aims to increase participation in sport and recreation by helping build well-designed and well-utilised facilities for grassroots sporting organisations around the State.
Dr Buti and Member for Jandakot Yaz Mubarakai said they advocated strongly for the funding.
"This is great news for our community because sport is so important in building a strong sense of community as well as the obvious health benefits," Dr Buti said.
"I'm proud to have helped deliver this funding for important local sporting infrastructure on behalf of the State Government."
The fund has two rounds of small grants each year that open in February and July, the next round of applications for grants open on February 22 and close March 31. For more information, visit https://www.dlgsc.wa.gov.au/funding/sport-and-recreation-funding/community-sporting-and-recreation-facilities-fund.