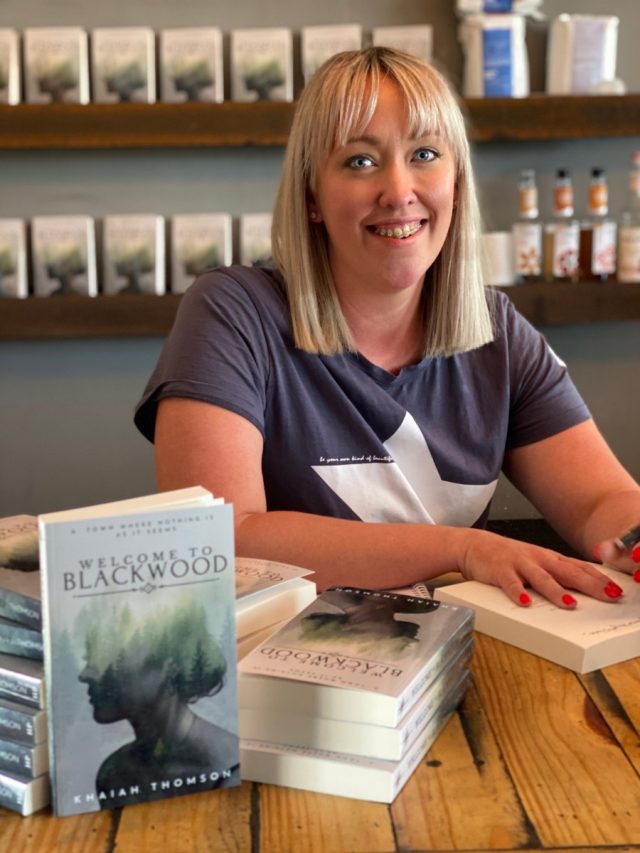 A Kelmscott woman has released her debut novel already receiving great acclaim from her fans and publishing company.
Her novel 'Welcome to Blackwood' won the Hawkeye Prize in 2020.
While the prize doesn't guarantee a publishing deal, the success of her first published work is a promising start, according to Hawkeye's Publishing Director Carolyn Martinez.
"Winning the annual manuscript development prize doesn't guarantee a publishing deal with Hawkeye, but Khaiah's a talent. Welcome to Blackwood is a bestseller, so I signed her for a three-book deal," she said.
Welcome to Blackwood is the tale of Freya, a young Syphon with the ability to draw energy from others, including their powers. When things take a wrong turn, she and her family are on the run and return to her mum's hometown of Blackwood, where her abilities remain a secret. At Blackwood, a golden-eyed stranger enters her life and things get a lot more interesting.
Throughout Welcome to Blackwood, Thomson draws on the Margaret River region to create the fantasy word of Blackwood.
"There is something magical about the Augusta-Margaret River region," author Khaiah Thomson, said.
"The merging of forest and sea is really special. Like reading a book, the diverse landscape transports me to another place, and it seemed only fitting that the area would inspire the first novel in the series."