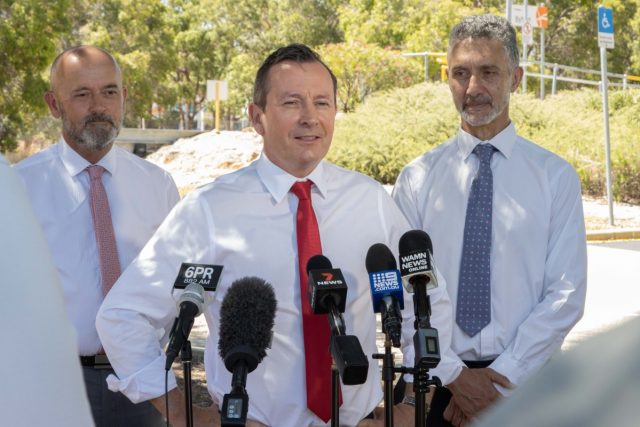 Byford is set for $18 million road upgrades if the McGowan government is re-elected after the upcoming state election.
Byford and the wider Serpentine Jarrahdale community is one of the fastest growing areas in the state with population set to double in the next 15 years.
Population is set to increase from around 33,000 in January 2021 to almost 70,000 in 2036.
The improvements include $9.3 million to enhance a 14.3km section of Kargotich Road, $4.6 million to improve a 6.9km section of Soldiers Road and $4.1 million to upgrade a 6.3km stretch of Orton Road.
The state government said each of these upgrades is set to significantly improve road quality and make the roads safer and ease congestion for the community.
"We all know Byford and the wider Serpentine Jarrahdale area is growing rapidly and our current road network just isn't quite up to scratch to support the increasing population," Premier McGowan said.
"Our community relies heavily on these thoroughfares and these improvements will make everyone's commute that much easier and safer."
Transport Minister Rita Saffioti said Byford has emerging issues because it was previously a rural town that is becoming a significant residential hub.
"These are local roads that are under continuing pressure due to increased population," she said.
"$18 million will support the local shire of Serpentine Jarrahdale to redevelop those roads and make road safety a priority for the Byford area."
The Shire of Serpentine Jarrahdale said it welcomed the road safety election commitment.
Shire President Michelle Rich said the Shire chose the roads as the top three priorities for upgrade.
"Road safety consistently rates as one of the highest community needs, as our ageing road network is not suitable for increased traffic," she said.