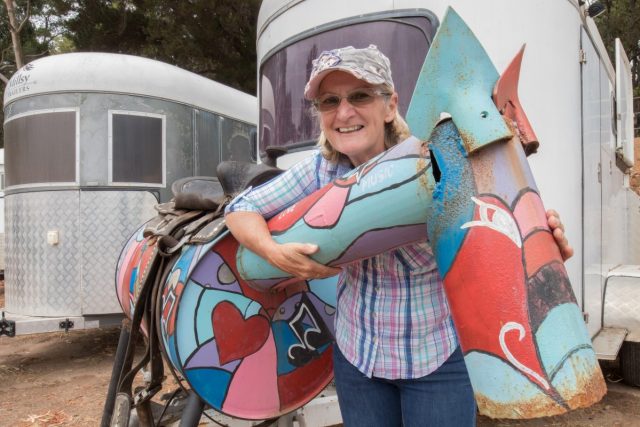 A Roleystone resident is feeling over the moon to be reunited with her unique sculpture after it was stolen from her front garden last month. 
The sculpture, which has previously been used as a Pokemon GO stop, was stolen from the garden bed outside Sally Rainoldi's Holden Road property on February 18. 
But after weeks of searching the beloved sculpture was returned about 11am on March 7 to its home mostly intact and with the saddle still on its back. 
Ms Rainoldi said even though the news about the sculpture's disappearance was shared all over Facebook and various other news outlets it was the article in Examiner Newspapers on February 28 that helped bring the sculpture home. 
"The person who alerted us to the whereabouts of the sculpture read it in The Examiner while drinking a coffee," she said. 
"It was hidden in a back yard within the City of Armadale and they were keeping it low profile because they knew it was like a hot potato." 
Ms Rainoldi said she was ecstatic to have it returned home. 
"We are going to fix him back up and he will be back where he belongs soon enough for everyone to enjoy but I think we will use a heavy-duty chain this time," she said.