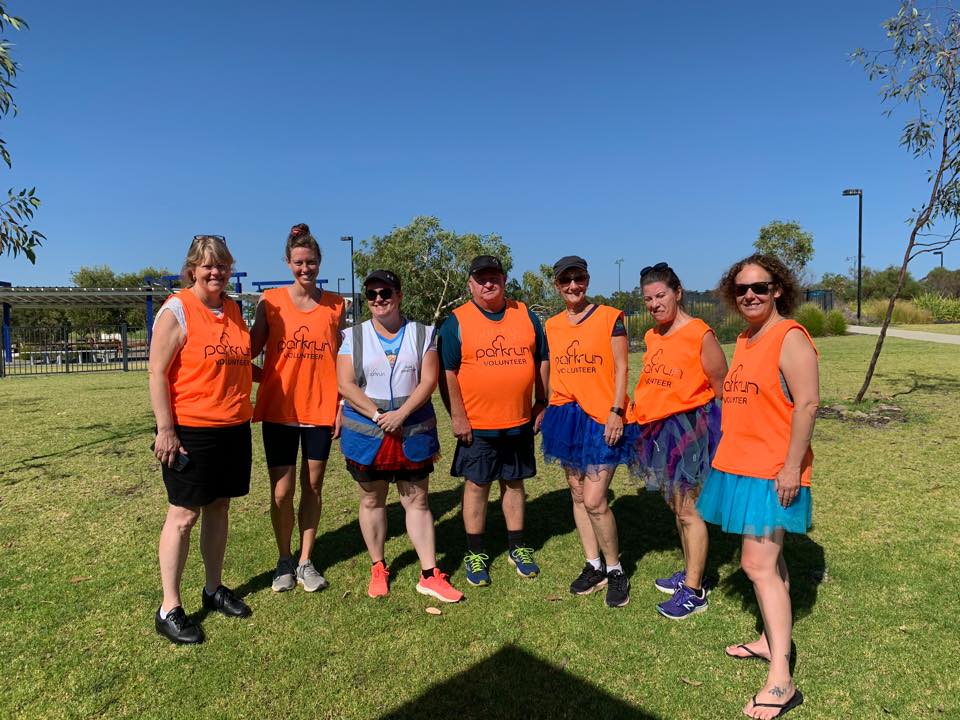 The goal of making Jarrahdale an accredited trail town is on track, with volunteers putting in strides towards Jarrahdale's very own Parkrun course.
In October 2021, the Serpentine-Jarrahdale Shire council endorsed the Jarrahdale Trail Town Business Case, which will strategically guide the Shire's goal of making Jarrahdale one of Western Australia's primary trails destinations.
The Shire's proposal caught the ear of one Jarrahdale local and Parkrun regular, Raoul Temme, who saw the opportunity for a Parkrun course in Jarrahdale.
"In August of 2020, the Shire announced they were looking at a long term goal to have Jarrahdale officially recognised as a Trails Town," said Mr Temme, who lived in Jarrahdale until 2020.
"A community forum was held that September and I suggested a parkrun on trails in Jarrahdale would be a perfect fit to this strategy.
"I was still keen to make a Jarrahdale parkrun happen so since then have been working away behind the scenes to make this a reality, with some welcome feedback and support from the local community, the Shire and National Trust WA (who oversee the Heritage Precinct)," said Raoul.
Mr Temme has been running in Parkrun events since 2015, when he saw an article in this local newspaper.
"I was hooked after that first run, then when Shipwreck Parkrun in Hilbert launched in August 2018, I put my hand up to be one of the regular run directors," he said.
"This has given me the experience a confidence to start up an event myself, hence the idea for a Jarrahdale Parkrun."
Serpentine-Jarrahdale Shire President, Cr Michelle Rich, said the natural surrounds make Jarrahdale a perfect site for trail runs.
"Serpentine Jarrahdale is home to some of Perth's best trail experiences and promoting our range of trails is a key focus for the Shire," said President Rich.
A dedicated team of volunteers affiliated with parkrun Australia were successful in receiving $5,000 through our 2021/22 General Grants program to assist in the development of a parkrun course through Jarrahdale. These volunteers will run this Parkrun course, which will provide another option for both visitors and locals to experience our beautiful trails."
And Mr Temme agrees.
"There are only a handful of Parkruns that take place on trails in WA with regular tourist visits expected," he said.
"Jarrahdale is close enough to the metro area to not be too far away, and yet far enough to encourage visiting tourists to turn their Saturday morning Parkrun into a day trip – they can spend the day in the Shire and take advantage of the many activities and offerings of local businesses."
And Mr Temme says anyone can get involved, no matter their age or ability.
"There are no limitations to who can participate at Parkrun: run, walk, volunteer or spectate, it is up to you, and even dogs are welcome (one dog per person and always on a short lead)."
Mr Temme is hosting weekly, informal and unofficial walks through the proposed Parkrun course, starting from the Jarrahdale Tavern at 4pm each Sunday.
To support people interested in taking up trail running, the Shire is delivering a free Learn How To Trail Run event at Langford Park, Jarrahdale.
This event will be held across February 12 and 13, 2022, and will offer a beginner's guide to trail running including what gear you need, techniques and tips for running trails, safety, trail etiquette and protecting the environment.
To register for this event, visit: sjshire.wa.gov.au/events/learn-how-to-trail-run/1121