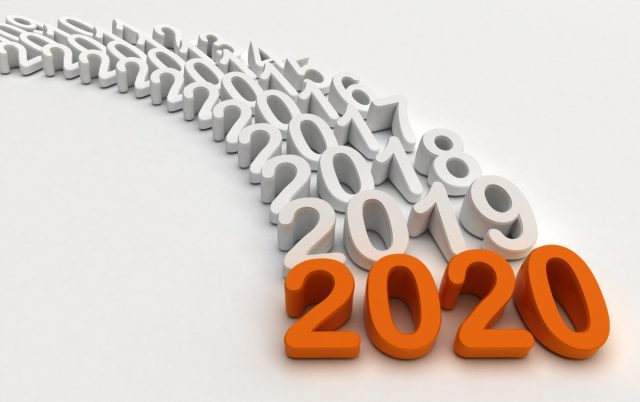 As we tick over to a new year, we thought we would take the time to look back at the decade that was.
The last ten years has been jam-packed with plenty of change in our local, state and federal governments and there has been an abundance of highs and lows in our local schools, neighbourhoods and not-for-profit organisations.
Examiner Newspapers was there to cover the issues that matter to you and we have hand picked a few of the biggest headlines that hit your local area.
2010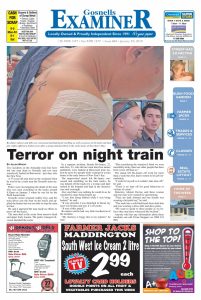 Terror on night train
It was a terrible start to the new year in 2010, as one man was killed when he was hit by a train near the Gosnells train station and a pair were bashed by up to five people in a separate incident while waiting for a train in the early hours of New Year's Day at Burswood train station.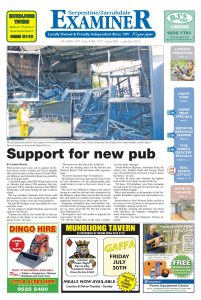 Support for new pub

The Byford Tavern was destroyed by fire in July 2010, causing more than $4 million of damage. The tavern reopened in May 2011 with only the outside walls of the original structure remaining.
2011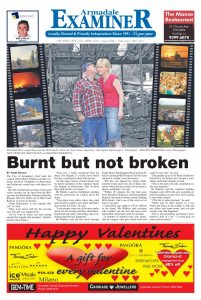 Burnt but not broken

An out of control bushfire tore through Roleystone and Kelmscott on February 6, 2011, resulting in 72 homes destroyed and 37 homes damaged. The fire started on a private property on a day that was declared as a total fire ban day.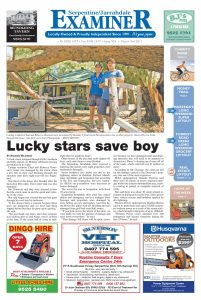 Lucky stars save boy

Cardup residents received the shock of their lives when a tree fell on their roof during a freak storm in March 2011. The tree broke through the roof structure, resulting in debris landing in their eight-year-old son Angus' bed, who was thankfully not in it at the time. Other homes had roofs ripped off, trees crash onto them or they were flooded.
2012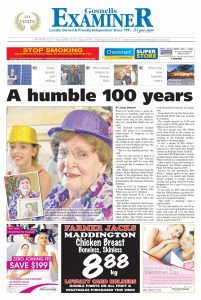 A humble 100 years
Seaforth Gardens resident Rita White celebrated her 100th birthday on February 2, 2012, having lived through two world wars, a great depression, several moves around the state and interstate, a marriage to her one-true love Frank and her son Milton.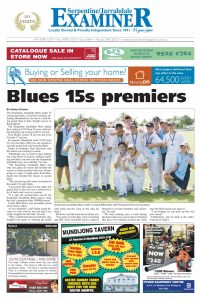 Blues 15 premiers
Serpentine Jarrahdale Blues under 15 cricket side were victorious in March 2012, defeating Mandurah by only one run in a nail biting grand final. The side lost only one game all season and finished as minor premiers as well.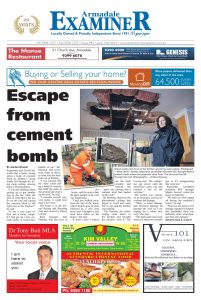 Escape from cement bomb
Serpentine resident Trevor Edwards had a lucky escape when a lump of concrete fell through his living room ceiling during a storm in June 2012. The lump missed Mr Edwards by a mere 90-centimetres.
2013
Strong Renee heads to London
Former Cecil Andrews Senior High student and triathlon superstar Renee Baker represented Australia in her third world championships in London in September 2013.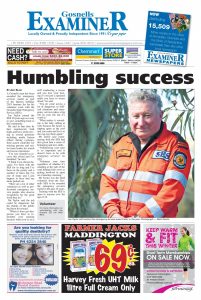 Humbling success
Gosnells resident Joe Taylor was awarded the Emergency Services Medal as part of the Queen's Birthday 2013 honours.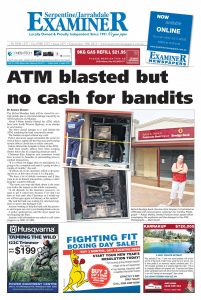 ATM blasted but no cash for bandits
The Byford community was without a Bendigo Bank ATM for several months after thieves blew it up in an attempt to steal money. The blast in December 2013 caused severe damage to a wall behind the ATM, which made the bank building structurally unsafe.
2014

Born in Kelmscott: xolo puppy a rarity
A Kelmscott veterinarian helped deliver one of the world's most unique dog breeds, the xoloitzcuintle, otherwise known as a Mexican hairless dog. The pup's owner wanted to build the numbers of the rare breed, which had previously faced extinction.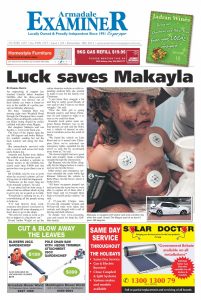 Luck saves Makayla
Three-year-old Makayla was thrown from their family car when it was hit by an allegedly stolen vehicle that was being chased by police. The incident occurred in December 2014 at the roundabout of Westfield Road and Champion Drive. The force of the impact spun the car 180 degrees and broke Makayla's seatbelt, sending her out the back window and onto the road. She miraculously survived with only a severe rash across her body and a broken leg.
2015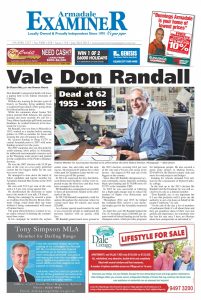 Vale Don Randall
Federal Member for Canning Don Randall died suddenly from a heart attack while visiting Boddington in July 2015 at age 62. Mr Randall entered politics in 1996 as Member for Swan and won the federal seat of Canning in 2001. He stood by his motto of "you talk, I'll listen" as he served his electorate of Canning for 14 years.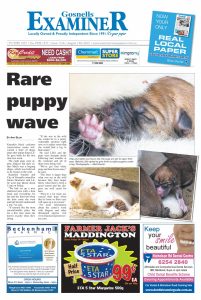 Rare puppy wave

Kaarakin Black Cockatoo Conservation Centre welcomed a litter of eight dingo pups in August 2015.
2016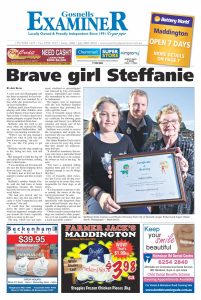 Brave girl Steffanie
Steffanie Gielis received a Certificate of Bravery from the City of Gosnells for protecting her then seven-year-old brother Lincon from a dog in July 2016. The American-Staffordshire bull terrier bit her face, arm and legs when it attacked her close to their Baxter Close home.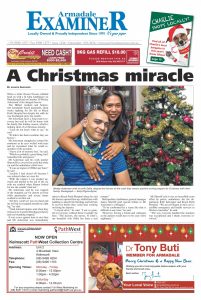 A Christmas miracle
Paramedic Wesley Ackerman was in the wrong place at the wrong time in October 2016 when a Nissan Navara collided head on with the St John Ambulance he was travelling in on Mundijong Road. The Hilbert resident spent weeks fighting for life in Royal Perth Hospital but defied all odds and was discharged early in time for Christmas.
2017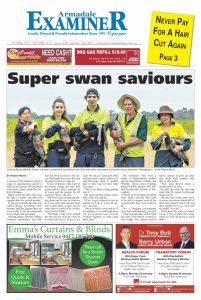 Super swan saviours
A group of volunteers saved a total of 14 black swan cygnets at Forrestdale Lake, as the water was drying up making them vulnerable to fox attack and starvation.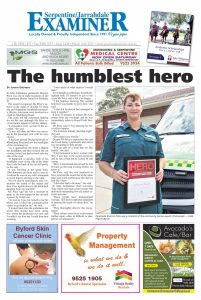 The humblest hero
Paramedic Sharron Price received a Community Heroes Award for her efforts on the night of October 2016 when she and fellow paramedic Wesley Ackerman's vehicle was involved in a head on crash. Ms Price received minor injuries and said it was a miracle nobody died in the incident.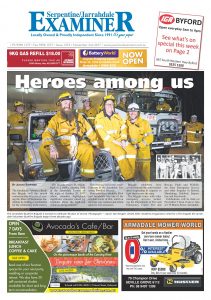 Heroes among us
Our firefighting heroes in Jarrahdale celebrated 30 years of service to the Shire of Serpentine Jarrahdale in 2017. The brigade hosted its first public meeting at the Jarrahdale Tavern on October 28, 1987 and has since respected to many incidents within the shire and the state.
2018
'The baseball bats might come out'
Seville Grove resident Karlton Kavanagh spoke about his frustration with unlicensed dirt bike riders driving recklessly around the suburb. He said their behaviour has really pushed people to breaking point.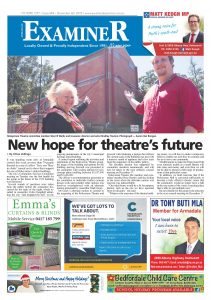 New hope for theatre's future
Roleystone Theatre supporters received an early Christmas gift in 2018 when the City of Armadale voted to commit to the reopening of the theatre and proceed with finalising a design for a new building. The group has since been temporary relocated to the Roleystone Hall for its rehearsals and productions.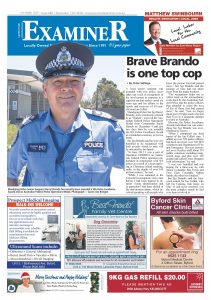 Brave Brando is one top cop

December 2018 was a good one for Mundijong Police's former senior sergeant Darryl "Brando" Brandis, as he received an Australian Federal Police Operations Medal and also the Nine News WA Police Excellence Award in the individual category. Snr Sgt Brandis finished at Mundijong Police and started a new role as officer in charge of the Police Officer Deployment Unit in May 2019.
2019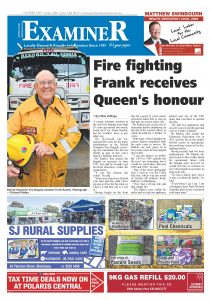 Fire fighting Frank receives Queen's honour
Congratulations goes to Byford Volunteer Fire Brigade member Frank Rankin who received the Australian Fire Service Medal as part of the 2019 Queen's Birthday Honours. The community stalwart first joined the brigade as secretary in June 1991 and admits he has never looked back.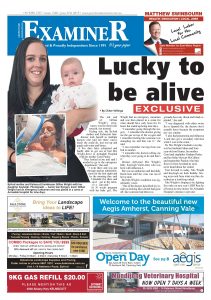 Lucky to be alive

Byford mother Gillian Wright had an emergency caesarean and was then placed in a coma for what should have been 24 hours but ended up being nine days in March 2019. The young mother was diagnosed with either swine flu or Spanish flu and she also had pneumonia, influenza A and a secondary infection.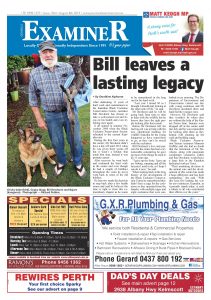 Bill leaves a lasting legacy
After dedicating 11 years of hard work and commitment to the Kaarakin Black Cockatoo Conservation Centre caretaker Bill Dewhurst chose to take a well-earned rest and focus on his health in 2019. Mr Dewhurst has since enjoyed all the things he used to loved the most, such as fishing.