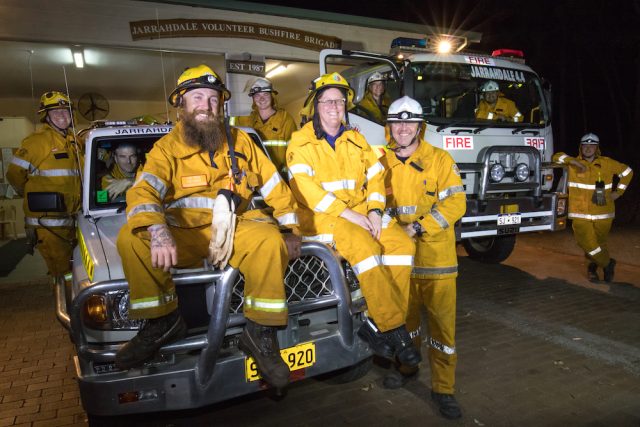 The Jarrahdale Volunteer Bushfire Brigade will this month commemorate 30 years of serving the Shire of Serpentine Jarrahdale by holding a celebration for the community at the station.
The brigade traces its origins back to a public meeting held at the Jarrahdale Tavern on the night of October 28, 1987 where attendees highlighted significant concerns raised by residents about the high-risk situation during summer.
This meeting led to the establishment of the Jarrahdale Volunteer Bushfire Brigade.
Shire president Michelle Rich said Jarrahdale was one of the original towns of WA, which at the time was isolated and relied upon its own resources.
"The community of Jarrahdale retain the spirit of our pioneers in protecting and enhancing a unique heritage lifestyle for the benefit of residents and all visitors," she said.
"Our dedicated volunteers protect at all costs the residents, their property and the natural resources of this precious locality."
Brigade volunteers have served beyond the shire boundaries responding to requests to fight fires across the state and metropolitan area when needed.
Most recently this October members spent several days fighting fires in the Pilbara region.
To maintain a high level of proficiency the brigade works and trains with other frontline emergency services including the Department of Fire and Emergency, Career Fire and Rescue, Parks and Wildlife, the State Emergency Service and neighbouring volunteer brigades in Byford, Mundijong, Oakford, Serpentine and Keysbrook.
Ms Rich also said the increase in shire population has required the brigade to expand its skill set from bush fire fighting to include urban fire fighting techniques.
The celebration will be held on November 5 from 11am to 3pm at 119 Munro Street, Jarrahdale and all are welcome.