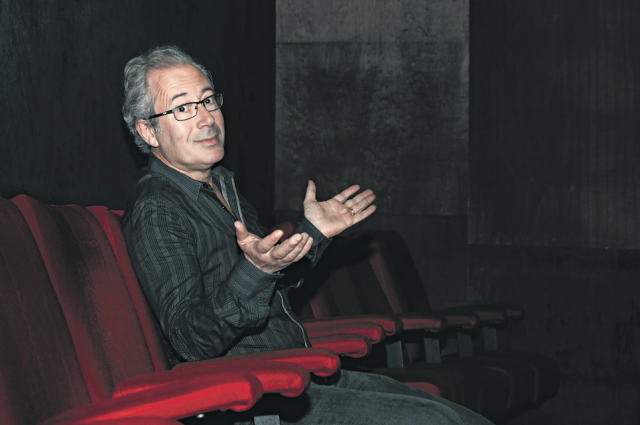 Perth-based writer, director and stand up comic Ben Elton is back with his latest project and his very first foray into the Australian film industry.
His new film, which he wrote and directed, called Three Summers was filmed in the Peel region and features some of Australian acting's biggest names and a host of local actors including Gosnells based actor Kelton Pell.
Mr Elton said this was his second attempt at having a film made and while it was hard to make a movie the reward was immense.
"A lot of people reading this article would think 'I wish I could get a film made' and we all do," he said.
"The holy grail of any entertainer is to do a movie.
"I got lucky this time and I worked as hard as I possibly could at every stage of development to justify the faith the funding bodies put in us."
He also said more than 90 per cent of the people behind the cameras were West Australian.
"Actually by far the majority were in front of the camera," he said.
"Yes there are some stars who aren't from WA.
"Michael Caton is from Queensland, Magda's a Victorian, John Waters and Deb Mailman are from NSW and Rob is from Ireland but most of the company are from WA.
"That is important because we are telling a WA story and the region is important because you do get a feel for it.
"There is something wonderful about being able to work with local talent and discover new people who haven't had a chance, all of the youngsters in the film I found in WA and some great new stars like Andriane Daff who is a real favourite with the audience, she plays Diamond the over-earnest folk singer.
"Gosnells actor Kelton Pell and all the Noongar mob are great dancers and Kelton is just a brilliant actor."
Mr Elton said while Three Summers was a romantic comedy the inspiration for the film came after he was people watching at the Fairbridge Festival and the characters fell into place.
"My instinct as a storyteller takes me wherever it goes," he said.
Many would be familiar with Mr Elton's novels and hit TV shows Black Adder and The Young Ones, which he co-wrote and often acted in but he said that era was like a lifetime away.
"Some young people read my books, that does not make me hip with them but they can like an older author and some of them know things retrospectively and discovered The Young Ones," he said.
When it comes to advice for aspiring writers, actors, directors and comedians Mr Elton said self-doubt would be their constant companion.
"No one ever did anything without walking side by side with self doubt," he said.
"I got away with it last time…now I have to do it again…and it's even worse, you are never going to get away from that.
"My real advice to writers young and old is you have to please yourself, do not try and write what other people find interesting, funny or moving because you will certainly fail.
On the other hand if you please yourself then at the end of it you haven't been a hypocrite or sold out your talent in a desperate effort to please."
Three Summers is showing at Grand Cinemas Armadale.