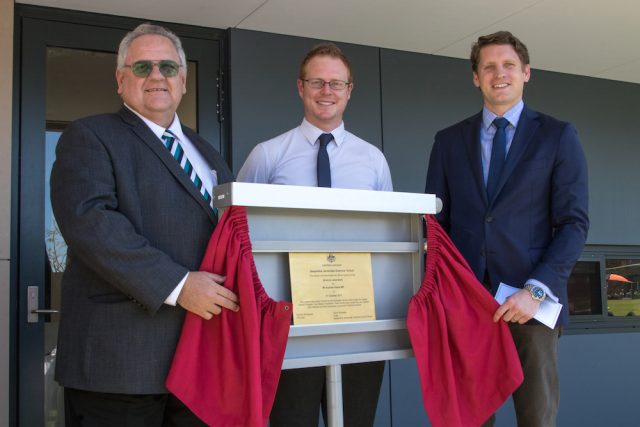 Students, staff and government officials welcomed the opening of a new science building at Serpentine Jarrahdale Grammar School this week.
Federal Member for Canning Andrew Hastie officially opened the $1.3 million state of the art facility on Tuesday and said education was a key part in helping young Australians flourish.
"Opening the science building is a step in making the students great Australians," he said.
"The Australian Government is committed to putting science, technology, engineering and mathematics at the heart of school education.
"It's critical to our nation's future that more students study science and maths subjects."
Mr Hastie said the Federal Government had invested an additional $23.4 billion into schools across the country to ensure students who needed the most support were looked after.
The Australian Government's Capital Grants Program and a State Government low interest loan financially assisted the building.
The facility will allow students more freedom when conducting experiments with the inclusion of a laboratory and preparation area.
Principal Patricia Rodrigues said she was excited and proud of the new building and what it meant for the students.
"After spending a majority of my teaching degree in the area of sciences I know how excited the science staff are to use the facilities," she said.
"It will greatly increase the range of science tasks our students are able to participate in and they are very excited to experiment and explore."
Student Samantha Lamont said the new facility was modern and bright making it a positive space to learn in as well having a variety of features, which were lacking in the old science classrooms.
"The new lab has been a great addition to our school's science learning area," she said.
"All of the students whether just beginning their senior school journey in year seven to the year 12s conducting complex experiments can appreciate how much the lab assists in our education."