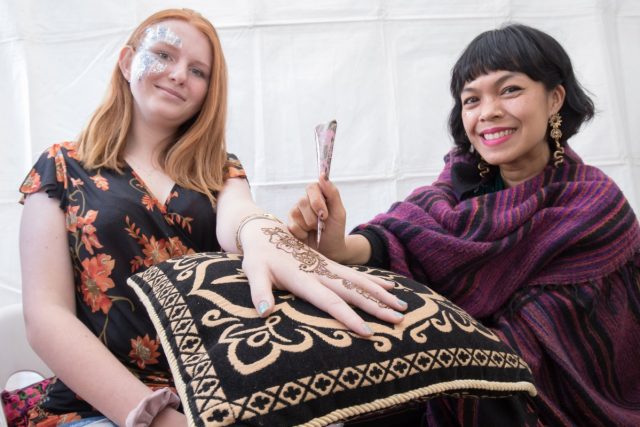 An inflatable photo booth, old-school games zone, a vintage fashion show, African Djembe drumming workshops and much more was on offer at this year's Artbeat Youth Fest.
The annual festival was held last Saturday in the Jull Street Mall as part of this year's Armadale Arts Festival.
City of Armadale mayor Henry Zelones said the fun-filled event attracted close to 800 people.
"Young people were greeted with a colourful, vibrant, safe and fun transformation of the Jull Street Mall," he said.
"This jam-packed event was also complemented with art exhibits by local students, an exhibition celebrating local young people's personal stories, robot features designed by local students, chill zones and more."
Many not-for-profit organisations including Hope Community Services and headspace were involved in the making of the day with representatives there to chat and engage with youth about their everyday lives and the issues they faced.
Mr Zelones said the feedback was excellent with people coming for the start of the event and staying until the very end.
"The Artbeat Youth Fest is just one of the ways that the city celebrates, recognises and acknowledges the amazing contributions, talents and efforts of local young people," he said.
"It also provides a platform to raise awareness of the dedicated youth services in our community that are committed to improving the lives of our local young people."
Photographs – Aaron Van Rongen.