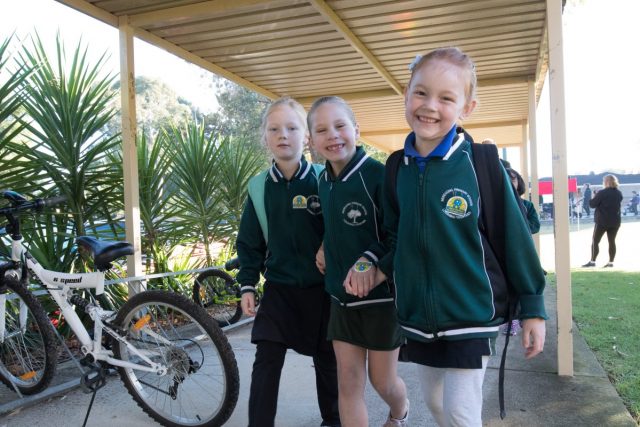 Did you spot a large group of people walking side by side in unison along the main strip of Mundijong last Friday morning?
About 50 students and 20 parents and staff from Mundijong Primary School braved brisk temperatures to pound the pavement for this year's Walk Safely to School Day.
The national event invited all primary school aged children to walk and commute safely to school in a bid to promote road safety, health, public transport and the environment.
Acting principal Luke Bradley said parents and students who rode or walked to school were greeted at the gate with a sticker from student councillors.
"Participating in events such as walk safely to school really helps to build a sense of community in our school," he said.
"It assists in creating strong bonds between students, parents, staff and our wider community."
After the walk Mr Bradley said parents and students were invited to stay for a big breakfast in the undercover area.
Photographs – Aaron Van Rongen.