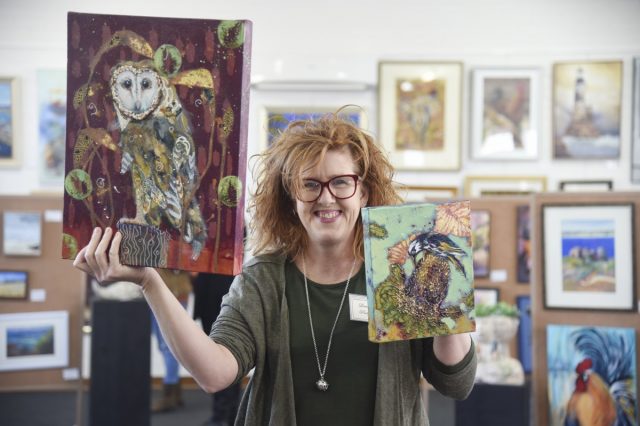 A diverse range of artworks including portraiture, sculpture and mixed media pieces were displayed proudly on the walls and floor of Armadale's newest art hub last weekend for a special exhibition.
Hosted by the Armadale Society of Artists, the two-day exhibition showcased 221 paintings and nine sculptures, which were completed by talented members of the group.
President Trish Halloran said the event also doubled as an opportunity to launch the new premises Art House on Hobbs and pay tribute to the group's first president Ken Doust who started the organisation in 1987.
"We had a total of 372 visitors over the weekend who enjoyed not only looking at art but a good proportion of visitors stayed on for Devonshire teas and entered our daily raffles to help raise funds for the group," she said.
"The extensive eclectic exhibition included colourful artworks in all painting mediums and for the first time we had on show textile artworks and sculptures."
Artist Leesa Padget donated two pieces of her art as raffle prizes which were won by Armadale Society of Artists members Jim Halloran and Debbie Wood while the People's Choice Award was won by artist Peter Conlon for his pencil drawing titled Village Man.
The exhibition was part of the Armadale Arts Festival which was held from May 3 to 19.
The festival was sponsored by Examiner Newspapers.
Photographs – Richard Polden.