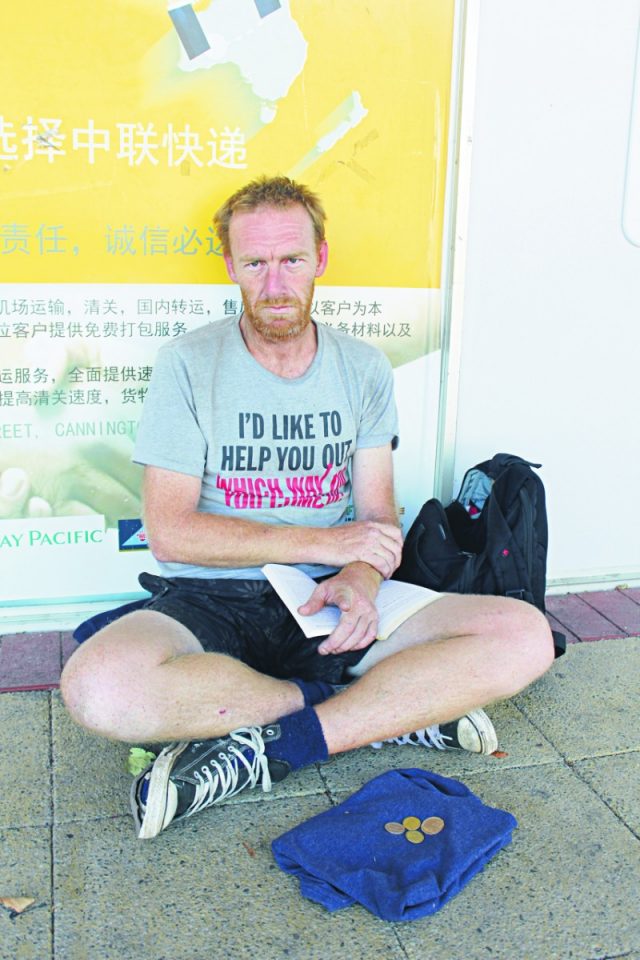 After hitting rock bottom for the third time, Mark is confident he can rebuild his life but said it would be easier with the assistance of more services for the homeless within the City of Gosnells.
Mark's life came unstuck after breaking up with his partner, losing his job and falling behind in mortgage repayments.
His house has since been repossessed and he has been homeless on the streets of Gosnells for the past few months – a lifestyle he hoped was not forever.
A butcher by trade, Mark said he has two kids and saw his mother, who lives in Mundaring, for Christmas.
To make matters worse, Mark received a formal move on notice this week, which he said was issued by the City of Gosnells rangers.
City of Gosnells chief executive Ian Cowie said the homeless issue was a complex one and the city had limited powers when it comes to dealing with the issue.
"The City does not have the power to move people on," he said.
"The City rangers can direct a person to leave local government property, however as rangers have no powers of arrest, they would need to call Police for assistance if a person refuses to leave a City facility includes buildings and parks."
Gosnells-based disabled employment agency SMP Life Skills 2 Work chief executive Suresh Rajan said he first saw Mark a few months ago when he was camping on the second floor landing of the Agonis building on Albany Highway.
Mr Rajan said he spoke to him regularly and often gave him food, but he was asked by the building's management team to move him on as he was creating a fire hazard by sleeping outside the fire escape.
"Homelessness is an increasing issue in our area and these people need help," he said.
"I feel it is a State Government problem and a problem at a local government level.
"These people need housing and there must be something the council can do to provide services and security. A place to shower, someone to cut their hair and give them some dignity and self esteem may assist them in finding work."
Gosnells-based Salvation Army volunteer Mavis Clark said 30 years ago it was rare for someone to come to Gosnells looking for accommodation but today it was a regular occurrence.
"Homelessness is a huge problem in this district and unfortunately there are not a lot of places that can help out," she said.
"We open the shop on Wednesday and Friday mornings from 9am to 12pm and schedule 15-minute appointments for people who need help but each week we have to turn people away."
Community Services Minister Simone McGurk said often people experiencing homelessness are simultaneously experiencing other issues as well, such as family and domestic violence, mental illness or financial problems.
She said the State Government funds CentreCare to provide the 'entry point' Homeless Assessment and Referral service, which operates state-wide and has other services such as phone and in-person services available.