Police have ramped up their effort to track down a man who assaulted an elderly couple in their Oakford home in February.
On February 11 at around 8.15am 71-year-old Oakford man Graham said he was having breakfast with his 64-year-old wife when he confronted a man climbing the wall of their semi-rural property.
When he arrived with his pet dog to speak to the man, Graham said the visitor immediately showed signs of aggression.
"He said he was looking for a guy called Toby, and I said there's nobody here called Toby – but he still kept climbing," he said.
Once over the wall the man became violent, squirting a liquid into Graham's eyes and then launching into an all-out attack on the homeowner as he retreated.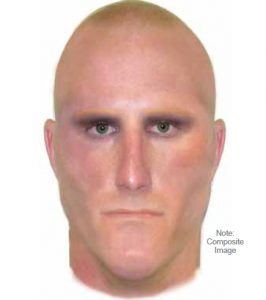 "I thought maybe it was acid or something, so I turned around to go to a tap at the house and that's the last thing I remember," he said.
Graham was knocked unconscious and does not have any futher memory of the incident, until he woke up in Royal Perth Hospital's trauma ward with a fractured skull, cracked eye sockets and a broken jaw.
Only thanks to his wife's bravery, police know the assault continued even after he was knocked down.
When noise of the commotion reached his wife, she took on the intruder alone.
However the 64-year-old was no match for the man, and she was immediately hit to the face and knocked to the ground.
When she got up, she was thrown into a garden bed, and could only watch as the man returned to kicking her unconscious husband.
The man then ran back to his car and fled the scene.
Graham said he and his wife have lived in Oakford for five years and were shocked such an incident could occur in a place he said was usually very quiet.
He said he would now install security cameras around his home, and valued the work of police officers so far.
He said he wanted the perpetrator kept from harming others.
"To kick someone and keep kicking them when they're down, it's unbelievable," he said.
"I just hope police find him and take him off the street."
Armadale police have asked Oakford and Byford residents to check security and dash camera vision recorded at the time for footage of a black Ford utility around Hopkinson Road on the day of the incident.
The offender is described as bald, fair-skinned and wearing a fluro work shirt at the time.
Anyone with information was asked to call Crime Stoppers on 1800 333 000 or make a report online at crimestopperswa.com.au.