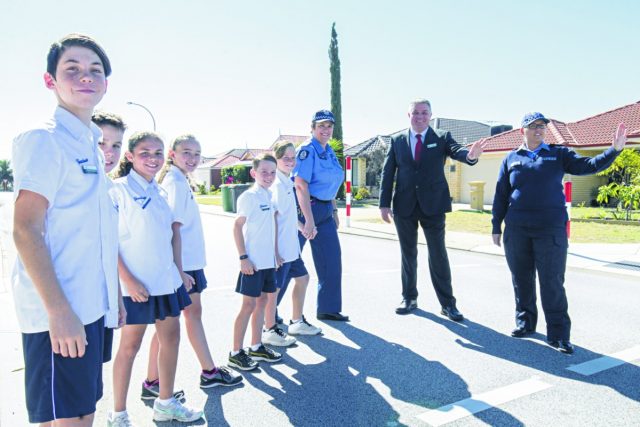 A recent traumatic accident has led two young boys from Caladenia Primary School to stand up and educate their fellow peers about road safety.
Year 6 students Ronan Lyonnet and Denver Needle were motivated to speak at the whole school assembly about their campaign after Denver's younger brother was injured when hit by a car earlier this year.
In their presentation Ronan and Denver spoke about the importance of wearing helmets while using bikes and scooters, the need for road users to be more patient and the dangers of driving distracted.
The pair spoke in front of their fellow students, teachers and parents, as well as Canning Vale police officers and the City of Gosnells mayor Glenn Dewhurst.
Mr Dewhurst said he shared the boy's views and was pleased with their attitude and call for change within the community.
"It's great to see Ronan and Denver using their voices and ideas to encourage people in their community to do better and give road safety the attention it deserves," he said.
"The city recently hosted a school parking forum to address similar safety concerns and from that discussion it is clear that keeping kids safe on our roads is a community issue and needs a whole community approach."
Ronan and Denver said they hope to continue to spread the word to the broader community about road safety and the importance of wearing helmets.