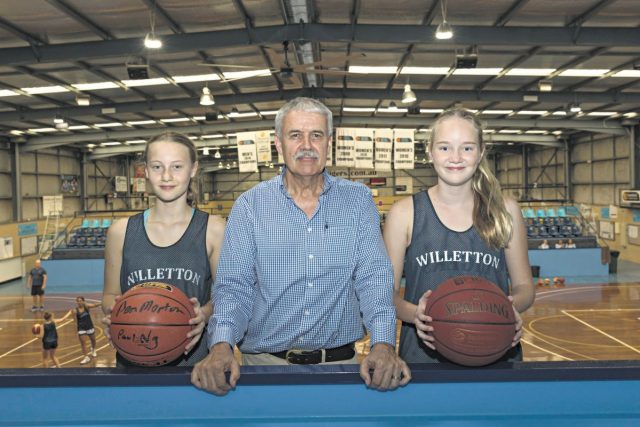 Willetton Basketball Association's president Phil Nixon wants his surprise nomination for a major West Australian volunteering award to be a tribute to volunteers like him.
Mr Nixon, who has been involved with WBA since 1994, was revealed as one of 10 finalists in the WA People's Choice 'Spirit of Volunteering' Award on April 3.
Part of the 2018 WA Volunteer of the Year Awards, the People's Choice competition is an online vote for volunteers from across the state where the person who receives the most votes wins.
The award is designed to recognise individuals whose volunteer work improved the lives of people in the community.
While appreciative of the nomination, he said at first he was at first unsure about being thrown into the spotlight.
"From a personal perspective I don't do these things for recognition," he said.
"But on behalf of all the volunteers at Willetton, it's an opportunity to be a symbol of their hard work."
Mr Nixon's work helping garner local, state and federal support for an expansion of the Willetton Basketball Stadium was identified as a reason for his nomination, as well as his work as an executive committee member of the Western Australian Basketball Federation – now Basketball WA.
He said he was chuffed at having been nominated and would be happy regardless of how many votes he eventually receives.
"Anything from here is a bonus," he said.
Member for Riverton Mike Nahan nominated Mr Nixon for the award and said he could not think of a person more deserving of recognition.
"Phil's contribution to the WBA has been phenomenal," he said.
"While our level of gratitude doesn't hinge on the outcome of this award, I do hope as many people as possible can spend a few moments voting for Phil."
The award winner will be announced at a gala on May 24.
Full nominee profiles and options to vote are available at judgify.me/public-voting/peopleschoice.