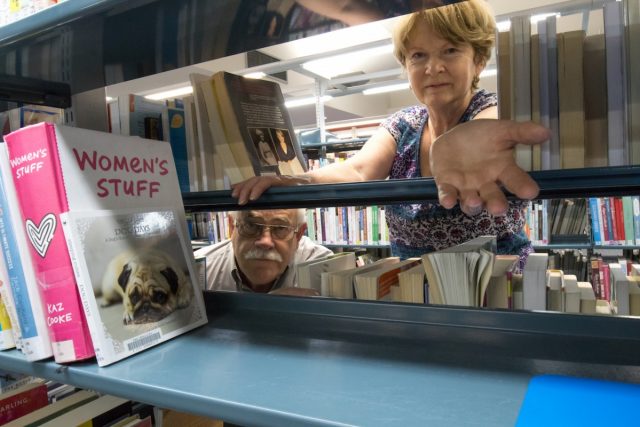 You may have heard of the pub with no beer, but what about a library with no books?
One City of Canning resident is worried library book culls have been going so fast that lots of valuable literature could be lost to locals forever.
John Pitman is a regular visitor of Riverton Library and was recently shocked to find bookshelves had begun to empty.
His own investigation revealed the city had removed 60,000 books from its libraries despite membership rates remaining consistent over the past few years.
"Bentley Library has almost no books at all, and if you go into the Riverton one there are just empty shelves after empty shelves," he said.
"It's like a library with no books."
Mr Pitman said he had not been consulted that library books were due to be culled and was frustrated to be caught by surprise.
However, an official City of Canning statement explained procedure is to now remove books purchased before 2010, which have not been borrowed in 12 months.
The Examiner understands the book cuts are being done as part of the city's Learning City project, which will see libraries offer programs including workshops on filing tax returns, using computers and learning musical instrument alongside traditional book rentals.
The city said many of the books already removed had not been borrowed in more than 10 years and residents could still enquire about ordering specific titles.
"If a client notifies the city of an item that they believe we should hold we will review the item, look at our trends in borrowing and where we are able to purchase the item for our collection, irrespective of when it was published," it said.
The city said culled books were donated to charity groups or were sold at seasonal sales within the library.