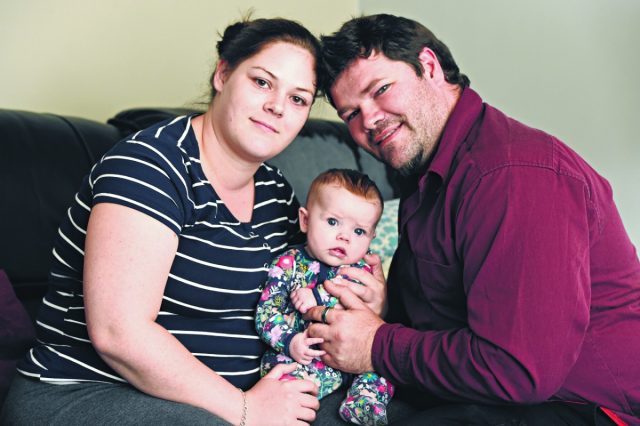 For the past 27 years Marisa Tucker has been poked, prodded and scanned in the name of research to help improve human health and wellbeing.
The Gosnells mother was entered into the Raine Study soon after she was born when researchers approached her parents at King Edward Memorial Hospital and asked them to be involved.
The Raine Study was one of the largest prospective cohorts of pregnancy, childhood, adolescence and early adulthood to be carried out anywhere in the world and has been a valuable resource for West Australian researchers.
More than 500 research findings have been published using data from the Raine Study to assess the safety of ultrasounds, lung function, birth weight, diet, development, asthma, mental health and better physical health in adolescents and adults.
Ms Tucker was one of 2868 babies to enter the study between 1989 and 1991 and said her three-month-old daughter Araelia Raine named after her lifelong association with the study will soon follow in her footsteps and become a part of the Generation 3 cohort.
"Having Araelia involved in the study will give me the chance to go through some of the same tests again with a new and completely different point of view," she said.
"I really feel like as participants in a study like this we are making a difference in the world and I am proud to be a part of it."
Participants in the study have provided environmental, developmental and health information from many tests conducted at birth and continued intermittedly from age one to 22.
A 27-year follow up which Ms Tucker will complete this year includes a range of questionnaires, blood tests, urine and faecal samples, MRI scans, full body DXA scans and cardiovascular health tests.