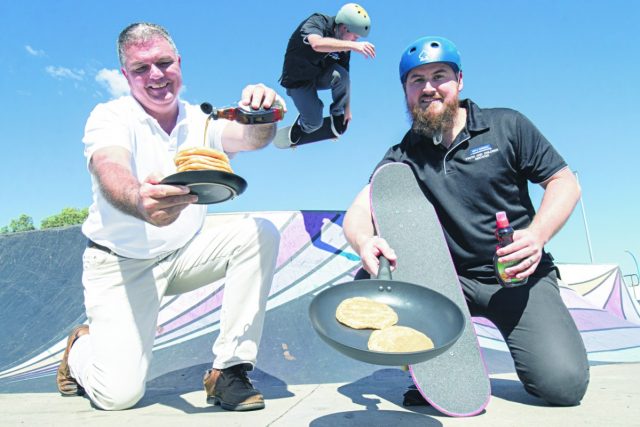 The smell of buttery and maple syrup goodness will drift through the air at a Beckenham skate park this weekend as the community gathers to celebrate Youth Week WA.
The Pancake Youth Fest will be held on Saturday from 10am to 2pm at the Mills Park Skate Plaza and will include skating, art workshops, live performances, giant inflatables and free pancakes.
City of Gosnells mayor Glenn Dewhurst said young people were sometimes portrayed negatively in society but the city wanted its young residents to be engaged and involved in the community.
"We have heaps of opportunities for young people to be actively involved in our community in the City of Gosnells," he said.
"The city-run GozYac and the Skate Park Advisory Group provide great opportunities to have your say on issues that affect local young people, or you can join in the many programs and events run by the city each year."