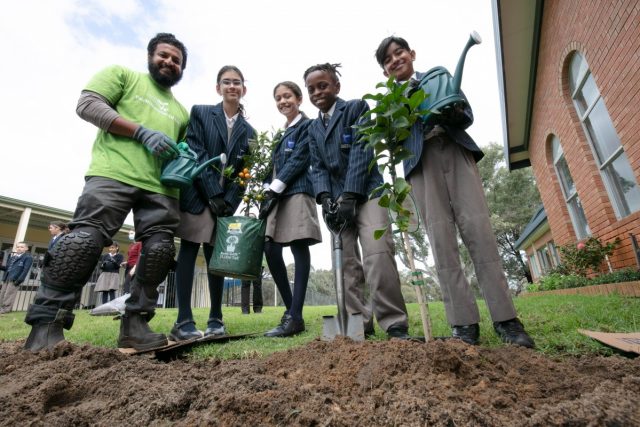 Australian Christian College in Darling Downs is nursing a host of new fruit trees after students put their green thumbs to the test on Schools Tree Day in July.
Throughout the day on Friday, July 31, students worked on a roster to ensure everyone had a chance to participate.
"This year we decided to plant fruit trees around our school – the children will be able to watch the trees grow and gain a greater appreciation of where the fruit they buy in the shops comes from," Principal Jacquie Burrage said.
"We partnered with Perth Mobile Nursery, a fruit tree specialist company, who came out and assisted each class to plant a lemon, cumquat, mulberry, olive and lime tree, which they now call their own.
"Our Outdoor STEAM Centre has a section where veggie boats are filled with crops that are planted and tended by the students, under the watchful eye of two lovely ladies from our community, Aunty Sue and Mary.
"Planting trees on National Tree Day is just an extension of what we already do to build and protect our environment.
"It's a great way for our whole community, including parents, staff, primary and secondary students, to come together and have a shared learning experience.
"It also raises everyone's awareness of the need to grow trees."
Members of the public will have a chance to see the newly planted trees when the school hosts its open day on September 3, from 10am to 1pm.
Read more local Serpentine/Jarrahdale news here.