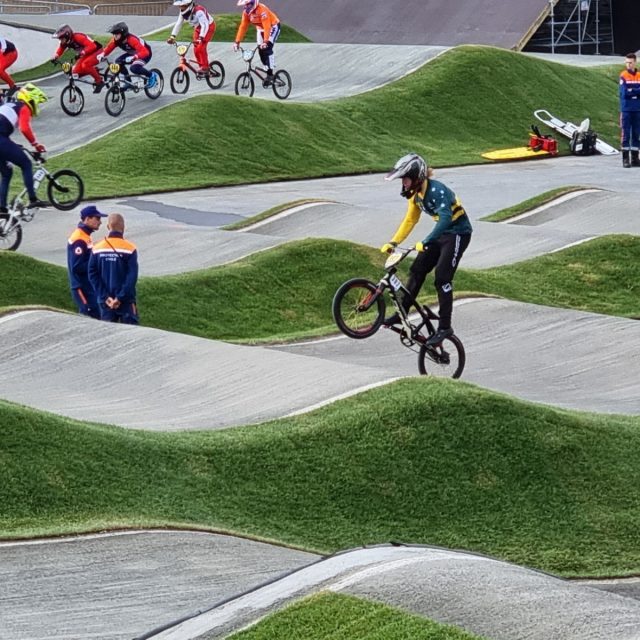 Byford BMX's Jay Lander has returned home after competing in the 2022 UCI BMX World Championships in France at the end of July.
Jay, 16, was one of only eight Australian riders in his age group to take part in the event and landed a final rank of 68 out of a pool of 139 riders from across the world.
Of the eight Australian riders competing in his age-group, Jay managed to outperform most of his peers, placing above all but one of them.
Jay's father, Daniel, said the young rider used the trip as a learning experience.
"It was Jay's first time leaving Australia and I've only ever been overseas once myself," Mr Lander said.
"It was definitely an eye-opener – huge lessons learnt and changes to be made in the way he rides.
"We got back on Wednesday evening; Jay was back on the track on Friday night.
"He knows where he went wrong and what he has to do, that's his focus going forward, 100 per cent.
"He got fourth in his first race, second in his second race, fifth in his third race and then in the first of his finals he got seventh.
"You have to make top four to progress in any final.
"He's a little disappointed with his results, he should have done a lot better, but I think he got overwhelmed.
"We've got one state round coming up then we have state championships in mid-September, then the focus will be on the national championships in Tasmania in November."
Read more local Byford news here