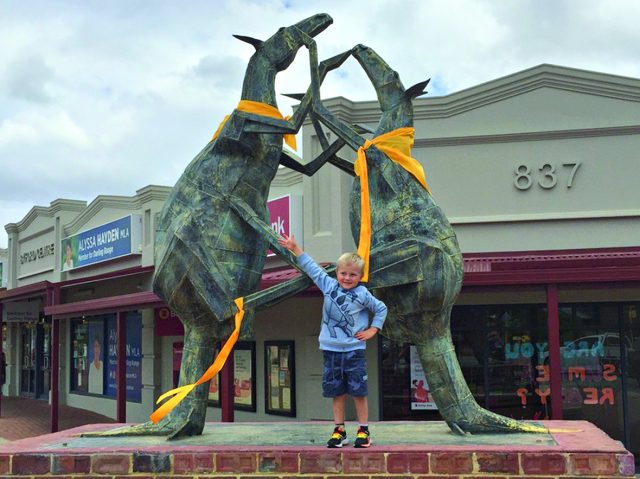 Motorists travelling in and out of Byford's town centre are being greeted by a sea of yellow as part of Road Safety Week, designed to highlight the impact of road trauma and encourage people to be safe on our roads. 
The local campaign, which runs from November 15 to 22, is being spearheaded by the Serpentine Jarrahdale Community Resource Centre – which has created yellow adornments for the sculptures along the shire's northern entry to remind people to drive safely.
Serpentine Jarrahdale Community Resource Centre president Merri Harris said the local road death toll and the number of serious injuries were still too high, and that the program was designed to raise the awareness of our responsibility to "drive so others survive". 
"It is with relief that residents see the re-design and construction of the Kargotich and Mundijong Roads intersection, our most notorious accident site in the area, thanks to the shire and government funding processes," she said. 
Residents will be able to pledge their support for the National Road Safety Week message at this Saturday's second Serpentine Jarrahdale Farmers' Market and receive a lapel badge, ribbon or wristband. 
The Shire of Serpentine Jarrahdale has also joined forces with Mundijong Police to spread the road safety message, signing up to the pledge and encouraging others to do the same. 
For more information, visit roadsafetyweek.com.au