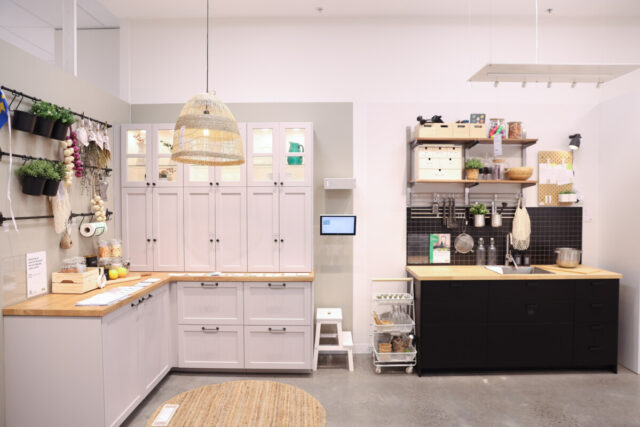 IKEA Australia is set to open a shop in Cannington early next year.
At 544sq.m, this is the third of the new, smaller IKEA formats seen in Australia, following the first plan and order point which opened at Highpoint in Melbourne's west in September 2022, and second in Belrose in Sydney's Northern Beaches in June 2023.
At the Cannington, customers will get personal advice from an IKEA expert to help them plan complex areas of the home, kitchens, and wardrobes, either by pre-booking a planning appointment via the IKEA website or simply walking in to browse.
For the first time, IKEA Cannington will also have a pick up point on site. This means customers will be able to place an order online with the option to pick up from Cannington.
The pick up point will have a separate entrance to the plan and order point.
"The plan and order point format means IKEA is more accessible than ever and can be exactly where our customers need us to be," IKEA market area manager Johanna Gbenplay said.
"Cannington plan and order point is the place to come to get one-on-one IKEA life at home expertise to make planning a kitchen or wardrobe upgrade simple.
"We think our Perth customers will also love that Cannington is a new easy spot to pick up their IKEA order – whether it's a big or small home furnishing or accessory that makes their home work better so life works better."
Bookings for planning appointments at IKEA Cannington will be able to be made via the IKEA website from early 2024.