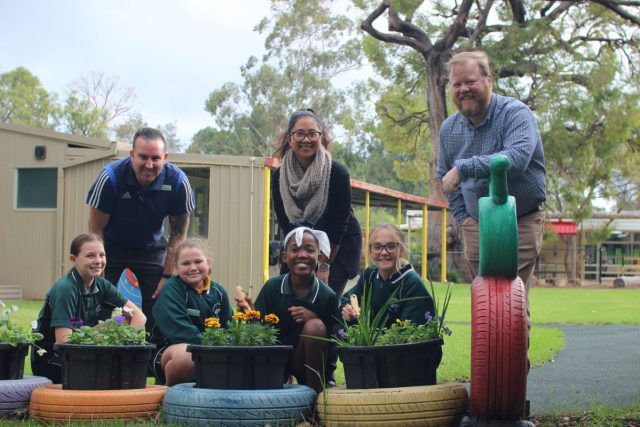 Some of Mundijong Primary School's youngest students are set to uncover the value of environmental sustainability after it received a $2200 grant to purchase its very own worm farm. 
The school is one of 14 across the state to receive a share in more than $39,000 as part of the latest round of the Waste Authority's Waste Wise Schools grant program – which offers financial assistance for projects that support the diversion of waste from landfill. 
Teacher Claudia Surya said she applied for the grant after finding out about the program through deputy principal Sean Wilson and was thrilled to have been successful.
The pair said they hoped to have the worm farm up and running and be processing the school's fruit and vegetable scraps by the end of the school term. 
"We do cover environmental sustainability as part of the school curriculum and this will be an important part of that," Miss Surya said.
"Long term, this will demonstrate the importance of composting and recycling. 
"We're also hoping to involve the broader community, too. 
"A number of these children come from farming families and have an appreciation for this." 
Mr Wilson echoed Miss Surya's sentiments, and said the program was just one of a number of initiatives the growing school had to offer its 188 students. 
During a visit to the school earlier this week, Member for the East Metropolitan Region Matthew Swinbourn told Examiner Newspapers he was pleased to hear the school had successfully secured the funding. 
"It's great to hear that Mundijong Primary School has received a grant to buy worm farms for their school," he said. 
For more information on the program, visit wasteauthority.wa.gov. au