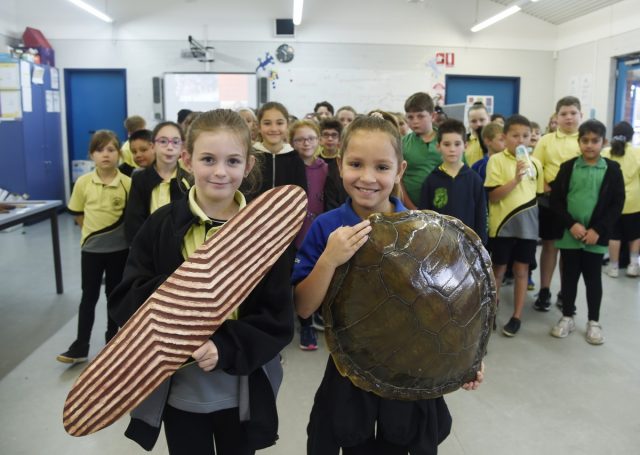 Journey sticks, paperbark art and lemon myrtle biscuits were aplenty this week as a local school acknowledged National Aboriginal and Torres Strait Islander Children's Day. 
Students at Marri Grove Primary took part in the unique lessons on Tuesday, which saw local father and Wangkatja man Troy Harris visit the school to talk about his Indigenous family history and explore several traditional artefacts. 
Deputy principal Rachel Dowling said the school currently has 44 Indigenous students enrolled, which makes up eight per cent of the school's population. 
"National Aboriginal and Torres Strait Islander Children's Day has existed for more than 30 years and I feel that all schools, particularly primary should be formally recognising this day and joining the celebration of Indigenous people and cultures." she said.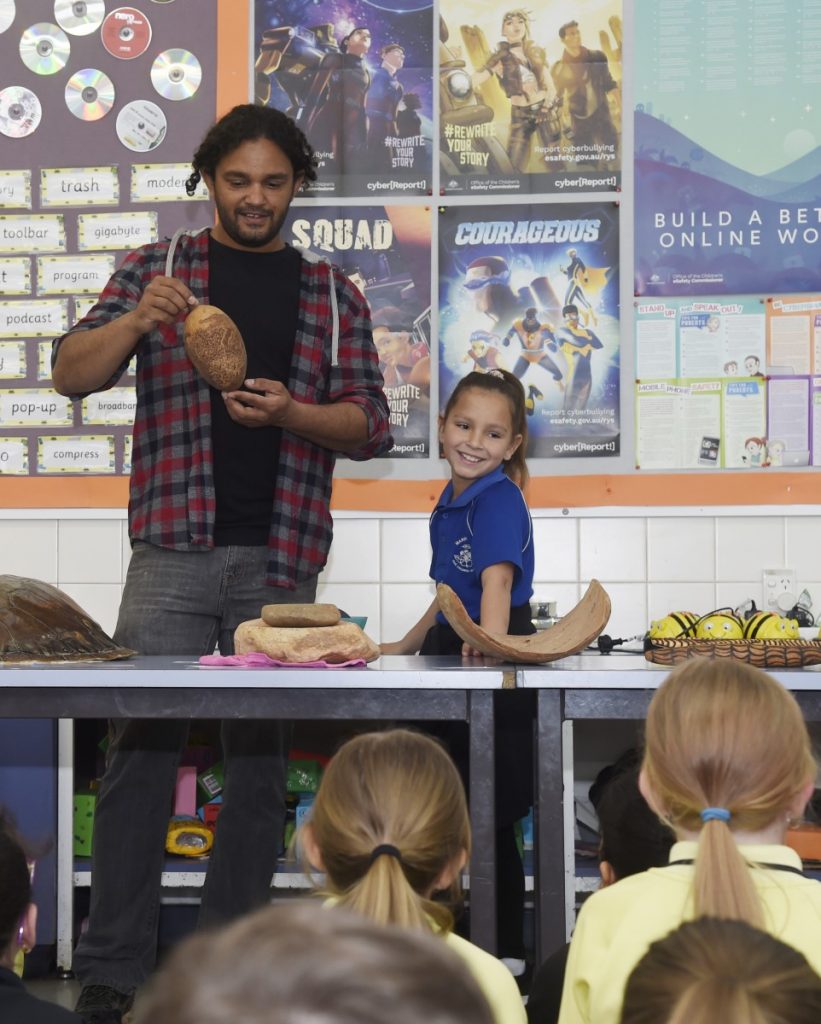 Ms Dowling said the students spent the day engaging in diverse activities including making Journey sticks, tasting bush tucker, learning about the six Noongar seasons and playing traditional Aboriginal games. 
"It's important that we stop and take the time to recognise and appreciate the history and culture all around us," she said. 
"I think a strong message that the children will have learnt is that we should pay more attention to the natural environment and take care of it. 
"Aboriginal people have utilised the seasons and materials around them to live a sustainable life for thousands of years. 
"There is a lot that we can and should learn from their traditions." 
Later this year, the school will be naming its teaching and learning blocks after the six Noongar seasons – Birak, Bunuru, Djeran, Makuru, Djilba and Kambarang.