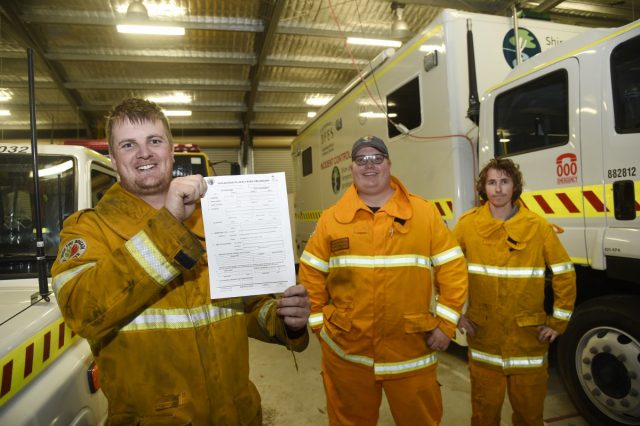 Volunteers at Mundijong Volunteer Bushfire Brigade are hoping to expand their brood and are currently recruiting like-minded members who could assist the brigade in times of an emergency. 
The brigade has about 40 active members ranging from people aged in their teens right up to 70 years. 
They were called upon to attend a total of 84 incidents last year and while they can cope with the demand today, additional members would help create a larger pool of volunteers to share the load in all sorts of emergency situations. 
Brigade captain Jason White said joining a local brigade was a great opportunity to give back to the community and meet new people in the area, not just on your doorstep but also state wide. 
"Members learn a wide range of skills ranging from basic firefighting to full incident management, trained initially by shire trainers who are also volunteer members and then Department of Fire and Emergency courses," he said. 
"There's no qualifications required, you can become an active fire fighter at the age of 16. 
"Volunteers are the backbone of every community and I highly encourage people to get out there and volunteer." 
The brigade trains every Tuesday from 7pm at the station on Cockram Street in Mundijong. 
Brigade volunteers will be hosting a barbecue at this Saturday's SJ Community Fair on Mundijong Oval. 
For more information or to join the brigade call Jason on 0455 551 284 or Deb on 0407 440 136.