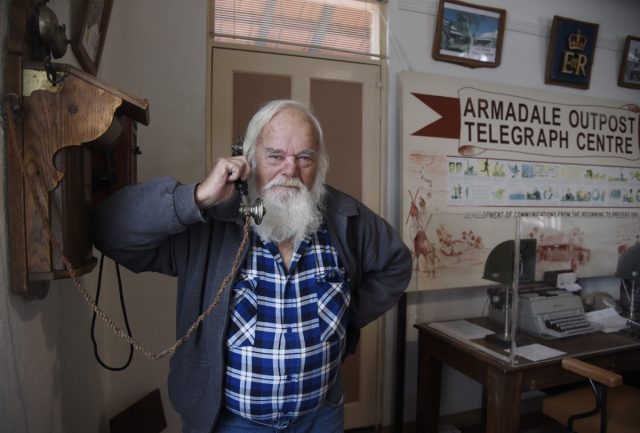 Residents are being encouraged to step back in time with a visit to Armadale's Bert Tyler Vintage Machinery Museum and Telegraph Centre. 
The museum is opening its doors for two unique tours on August 20 and September 10, as part of the City of Armadale's Spring into Armadale festival. 
Opened in 1992 at the Perth Hills Armadale Visitor Centre, the museum houses a rare collection of 20th century engines including a large woodworking bandsaw that was used in the Western Australian ship building industry in 1876. 
The centre also plays host to a post office, which has been designed as a replica of the first post office built in Armadale in 1900.
It houses a rich collection of historic telegraph and communications equipment and celebrates Armadale's first postmistress Miss Elsie Turner. 
Mayor Henry Zelones said the "Yesterday's World" tours are a great way to showcase the rich history of Armadale and what the museum has to offer. 
"Looking back helps to understand how far technology has progressed and where it might head in the future is anyone's guess," he said. 
"People can learn about a time gone by while learning about a variety of antique engines, farming machinery and a general history of the Armadale area. 
"Visitors can learn Morse code, see how a telegraph was sent and hear stories about famous Australian items such as the Furphy. 
"The tour guide is also quite the character, with a wealth of knowledge to share." 
The tours will be held on August 20 and September 10 from 10.30am to 11.30am at the Perth Hills Armadale Visitor Centre. 
Bookings are essential. 
For more information call 9394 5410 or visit the visitor centre's website. 
The Spring into Armadale festival is sponsored by Examiner Newspapers.