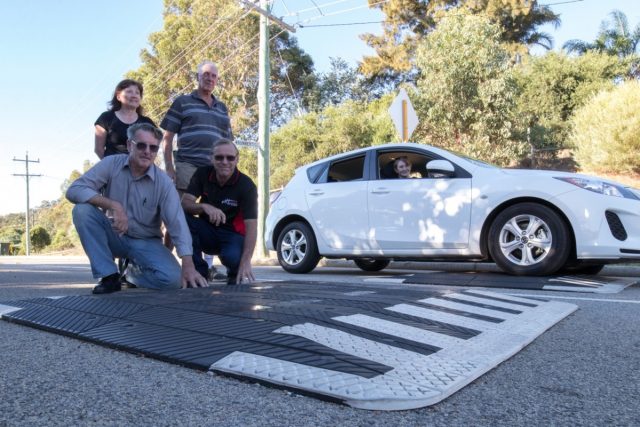 Six speed cushions installed three months ago will need to be removed after Serpentine Jarrahdale councillors voted against the motion to continue with a review on a suburban Byford road.
The speed cushions were installed in January on Old Brickworks Road between Nettleton and Beenyup roads after residents raised concerns about drivers travelling above the posted 50kph speed limit.
Shire of Serpentine Jarrahdale acting director of infrastructure services Ray Davy said the shire undertook tests over 16 days to measure traffic speeding.
Mr Davy said 4800 vehicles were recorded during the testing period with some 240 vehicles a day exceeding the 50kph speed limit.
An assessment was then undertaken to decide on what options would work best to limit the vehicle speeds with officer's deciding speed cushions would be the most cost-effective measure.
Old Brickworks Road resident David Bailey said he was pleased the council saw common sense to remove the speed cushions.
"Our basic rights to a peaceful life were jeopardised by Serpentine Jarrahdale Shire due to the installation of these speed cushions," he said.
"There is a problem with hooning everywhere and we can't put speed humps on every road in every suburb to stop it.
"We wanted to get rid of them and are quite happy to look at alternative methods."
Councillor Sam Pipponen who put forward the alternate motion to remove the cushions said the decision was a win for the community.
"Removing these speed cushions will achieve what we need to achieve to make our community happy," he said.
The motion to remove the cushions was supported by councillors Bill Denholm, Dave Atwell, Jacqui See and Dave Gossage.
Shire officers will now be required to undertake costing options for traffic calming devices to a maximum cost of $50,000 with funds drawn from the Road Maintenance Account.