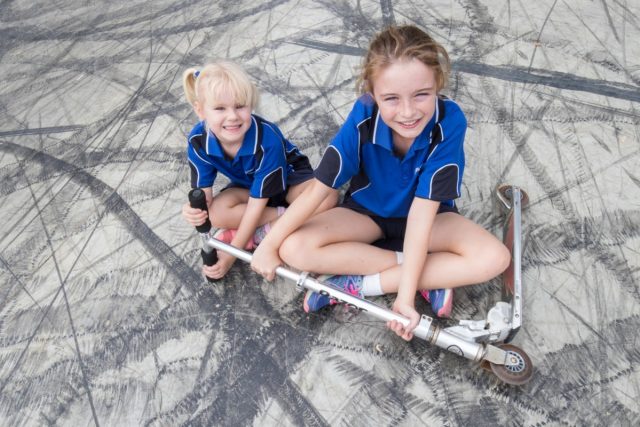 A new metre-high perimeter fence will be installed around the new Byford Skate Park after residents raised concerns about safety.
Byford residents Tony Booth and Kane Hoskin said they had seen dirt bikes, mopeds and motorbikes driven on the skate park on numerous occasions and were concerned the area was not safe for users, particularly young children.
Mr Booth said he had called council rangers and police a few times but they were never able to respond in time.
"A lot of people bring their little kids there on their scooters and bikes after school and there is certain language they shouldn't have to hear," he said.
"Since the park has gone in, the vandalism to the nearby cricket nets and pitch has also grown immensely.
"They have destroyed the fencing to the nets and we have burnouts in the nets and a burnout about a metre long on the pitch."
Mr Hoskin said everyone was trying to use the area equally but at times it was too difficult.
Shire president Michelle Rich said the shire was currently installing lighting at the skate park and a metre-high fence would be installed in June to make the precinct safer for all residents.
"We have also applied for funding under the Department of Industry, Innovation and Science's Safer Communities Fund that will make it possible to install CCTV at the site," she said.
"We expect to know the outcome of this application next month."
Ms Rich said she hoped the combination of the fence, CCTV and lighting would help prevent antisocial behaviour.
"We have not received reports of significant damage to the skate park, however we are aware of vandalism to other structures inside the Briggs Park precinct," she said.
"It's disappointing to see community facilities treated this way and the shire will continue to work with local police to clamp down on such senseless vandalism."