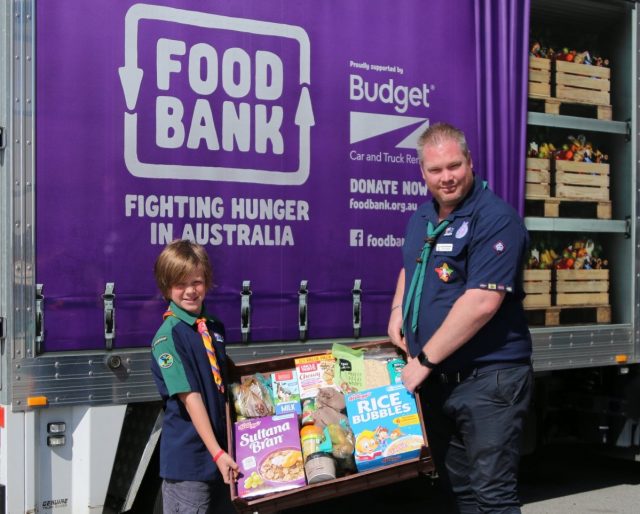 The Manjedal Activity Centre (MAC) in Karrakup held their Campwest 2021 over the school holidays, where young people aged 10 to 14 participated.
MAC welcomed 1000 scouts from across WA to participate and as part of the scout promise and commitment to the United Nations Sustainable Development Goals (SDG) and No Hunger, the scouts chose to share all of the left-over food with Foodbank WA and the Jarrahdale Community Collective as well as local wildlife park Cohuna Koala Parkto ensure no food was wasted.
The Jarrahdale Community Collective (JCC) support local residents doing it tough and the donation to Foodbank was sent straight to the cyclone hit communities in the north of Western Australia.
The JCC were thankful for the donation, which was distributed to the community.
Most of the produce, bread and buns were placed in the Share Shed.
The Share Shed is open 24/7 in the JCC Hub outside the Bruno Gianatti Hall and promotes the act of sharing freely to someone else without the need for reciprocation or acknowledgement.
For more information on the shed or the Jarrahdale Community Collective visit http://www.jarrahdalecc.org/class/share-shed/ or email info@jarrahdalecc.org.
To find out more about the Scouts and Manjedal Activity Centre visit https://www.facebook.com/manjedal/.