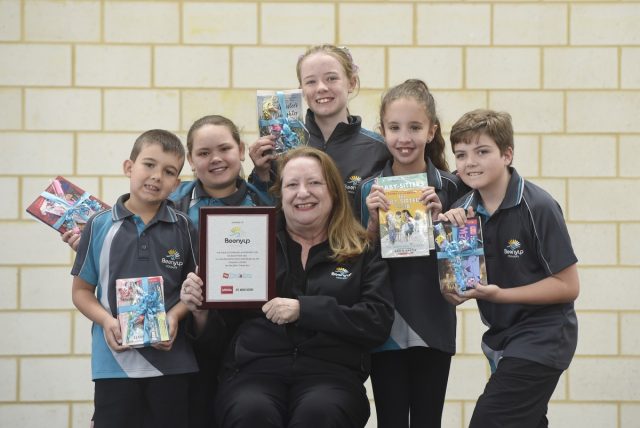 A fantastic effort by students at Beenyup Primary School has raised $4,194 through the MS Readathon.
Around 55 students from the school read 366 books and last Friday, October 29, the students were presented with prizes and certificates for their efforts at an assembly at the school.
During the assembly Shelly Thompson from the MS Society presented the school with a plaque for being the second highest fundraising school in WA.
The MS readathon has raised around $2,375,000 across 27,503 participants so far.
Through the MS Readathon kids are inspired to read as much as they can throughout the month of August and children can register with their school or individually.
Funds raised from the MS Readathon help fund vital support services, like the special MS Family Camps and Family Fun Days.
These camps provide an opportunity for kids who have a parent living with multiple sclerosis to spend quality time with their family, learn more about multiple sclerosis and bond with other kids who are sharing their journey.
The MS Readathon is designed to inspire a love of reading, and kids can read and log any books they like.