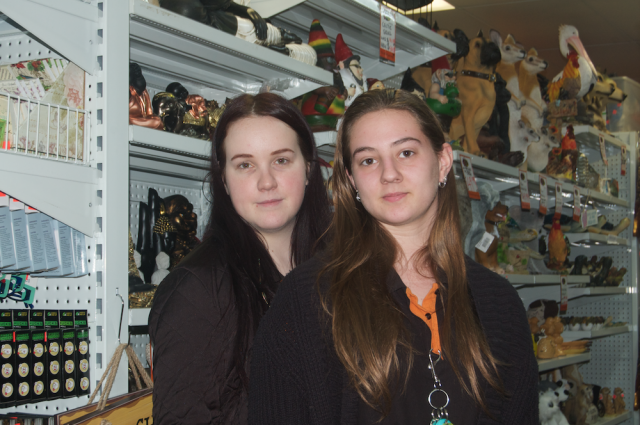 A 22-year-old store manager who has been dealing with continuous thefts and sometimes-violent altercations in Kelmscott said she is sick and tired of the crime.
Rave Discounts store manager Natalie Goode has worked at the Kelmscott Plaza for a year now and in that time she said she has experienced a number of incidents.
However, an alleged altercation earlier this month has left Ms Goode feeling particularly vulnerable.
She said the store has its good days and bad days.
"When it's bad it's really bad," she said.
A few weeks ago Ms Goode alleged she saw a man and a woman work together to steal from the store.
She said she had seen them earlier in the day and recognised them when they walked in the store again.
"The man was talking pictures of the items," she said.
"While there's nothing wrong with that, my instinct was just saying to me something wasn't right."
Ms Goode said as she kept an eye on the man, it was the woman who allegedly stole items and stuffed them into her underwear.
She said when she confronted the pair she felt as if they were going to hit her.
The store reportedly lost around $800 worth of items in September and Ms Goode said the figure runs well into the thousands in the past couple of months alone.
"Luckily centre management is great," Ms Goode said.
"We've got 18 CCTV cameras and they are really on top of things and there's always a guard around."
Despite the best efforts of centre management, the thefts have continued and Ms Goode said she contacted the police following the incident involving the man and the woman.
After calls from The Examiner, Armadale Police contacted Ms Goode and have asked her to provide them with CCTV footage of the incident and said they will investigate the matter.
Armadale police acting senior sergeant Rob Clements said statistics show crime in Kelmscott is down by 33 per cent compared to this time last year.