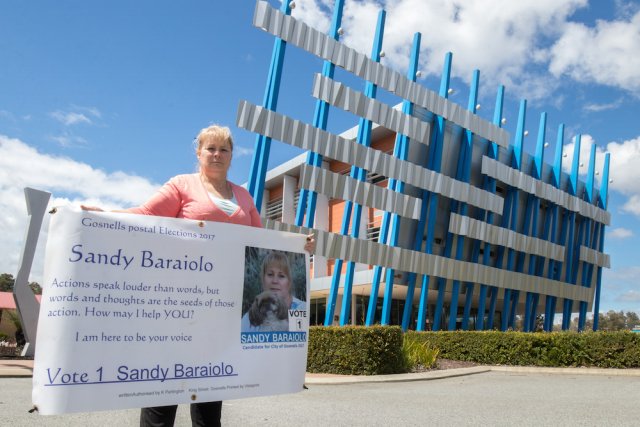 In the lead up to the October 21 council election one candidate has been left frustrated and disappointed following a string of thefts.
Maddington resident Sandy Baraiolo is standing for council for the City of Gosnells and over the long weekend some of her signs, banners and corflutes have allegedly been stolen.
She discovered the signs had gone missing on September 25 and has lost the $500 she spent on the signage.
Ms Baraiolo said was she worried she had been personally targeted following her campaign against the needle exchange program, which was covered by The Examiner earlier this year.
"It feels very personal," she said.
"So many of my signs have gone, it is very disappointing."
An active member of the community Ms Baraiolo said standing for council means a lot to her.
"I don't have the kind of money, backing or endorsements as some of the others do," she said.
"I'm standing all on my own and everything I'm doing is coming out of my own pocket."
Despite the frustration Ms Baraiolo said the community had been very supportive.
"I had a lady call me and she said to me I don't like you but I know you're working for the community," she said.
"She said she didn't have to like me to know she wanted to help me and that's exactly what she's done which has been really lovely."
Ms Baraiolo also said she has been in touch with the police who are looking into the incident and said they have been great in helping her.