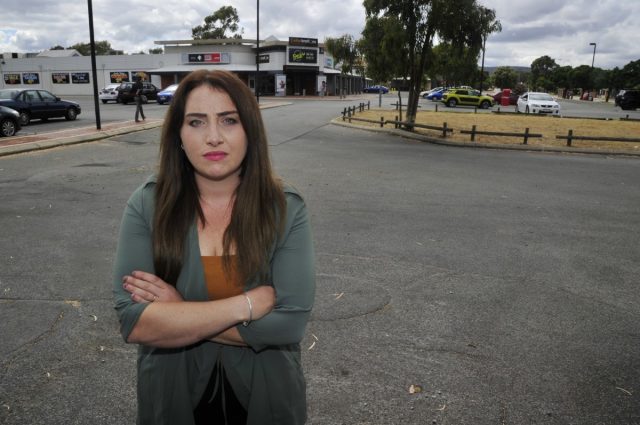 The car and skate park outside Maddington Fresh Village is unnaturally quiet for 9.30 in the morning.
But since Nicole De Vincentis brought the behaviour of local children to the attention of authorities, things have been quite different.
"Usually, there'd be about 30 kids hanging out around here," she said.
"I was actually really glad they weren't here when you got here, because otherwise you'd already have rocks through your windows."
Ms De Vincentis was talking about the danger and fear felt by community members around Maddington, many of whom are terrified to leave their homes because of roaming groups of youths.
According to locals, they are completely out of control, with parents, police and community members unable to affect any change in the circumstances.
Yet the streets have been relatively quiet, and more accessible to the public, since recent coverage of "out of control youths" in Perth, from Ellenbrook to Maddington.
Ms De Vincentis made her concerns public after receiving multiple death threats not from children, but from what she alleges are the parents of the children causing issues on the streets.
"They were breaking into my car, and I caught them," she said.
"They managed to run away, but one left his scooter and shoes. He then messaged me, asking where he can go to pick them up."
Since then, Ms Di Vincentis has received multiple threats form what she believes are parents of those she has either reported to police or tried to communicate with.
As a youth worker, she has taken it upon herself to do something about an issue that seems out of everyone else's hands.
"Everyone is coming to me now, and I'm trying to do what I can but everyone's terrified," she said.
"The Neighbourhood Watch is basically one person – me. I've organised flyers and signs to go around but, honestly, if people don't want to leave their house, it's hard to get them involved."
Peter, who did not want his surname published, is a war veteran who lives in the area, and said residents have to pick their times to go the shops in order to avoid danger.
"There is absolutely no way I would go there at night and I don't know anyone else who would either," he said.
"It's just crazy.
"They target me and other older people, because they know we can't run away. They've bashed old people around here, and for what?"
WA Police, government and council have stated they are doing everything they can to deal with the situation, but ingrained issues are preventing much from being done.
Ms De Vincentis said there is a complete social breakdown between the childrens' families and the rest of the community.
"Unless they are threatening us, there's nothing else," she said.
"We've seen the cops pick them up. "We've seen them hold them for hours, getting spat on, just to dump them back at a house where no-one cares.
"I'm not a monster, I'm not trying to ruin anyone's lives, I'm just trying to make my neighbourhood safe."