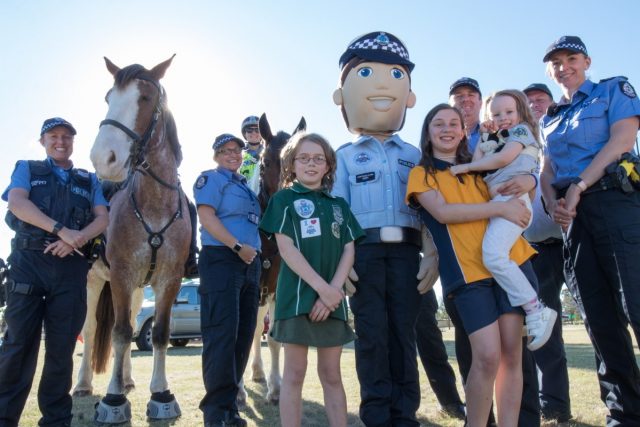 Camillo's Kuhl Park was filled to the brim last Wednesday as the community came together to meet their local police officers and Neighbourhood Watch representatives. 
The event, which included a visit from the Police Canine Unit and Mounted Section, gave residents an opportunity to get to know their neighbours over a casual street barbecue with plenty of activities for children to enjoy. 
Armadale Police Sergeant Kate Henry said it was held at the end of a seven-week long operation conducted by police to combat and prevent crime, and build community relationships within five suburbs in the Armadale district. 
"Armadale Police wish to strengthen existing relationships and create new productive ones," she said. 
Mayor Henry Zelones said the City of Armadale, together with WA Police and Neighbourhood Watch, had conducted 19 street meet and greet events since July last year. 
Armadale Neighbourhood Watch chairperson June Macdonald said the group gave free window alarms to all attendees as well as a number of contact phone numbers should anyone see any suspicious behaviour in their community. 
Photographs – Aaron Van Rongen.