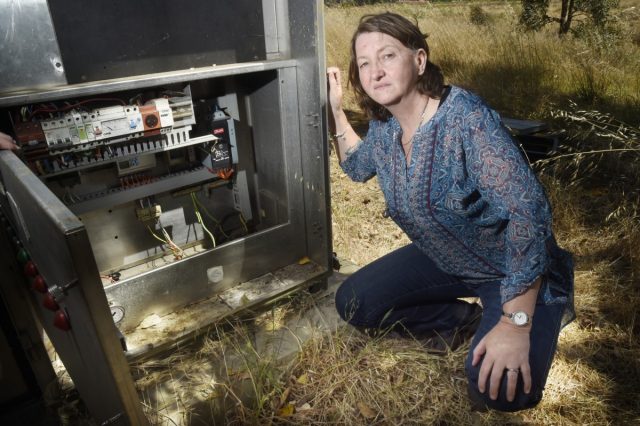 A brazen act to steal copper cabling from a pump station in Byford could have sparked a fire, or caused serious injury, according to Shire of Serpentine Jarrahdale president Michelle Rich. 
Thieves broke into the pump station at Byford on the Scarp, presumably with an axe on or about November 16 stealing more than $4000 of 25mm four-core copper cabling. 
The pump maintains adequate water levels in the residential development's lake, which is used to irrigate nearby garden beds and grassed areas. 
The damage, which will cost the shire more than $15,000 to repair, will affect water levels meaning watering will need to be carried out less frequently and grassed areas may temporarily appear less green. 
Ms Rich said it was a brazen act of theft that the public have every right to be concerned about. 
"We're hopeful the pump will be fixed in the next few weeks and are working with local police to hold those responsible to account," she said. 
"We encourage anyone who witnesses people acting suspiciously around power boxes to contact police immediately. 
"This kind of behaviour is dangerous, it's criminal and it has a real impact on nearby residents who use the area."