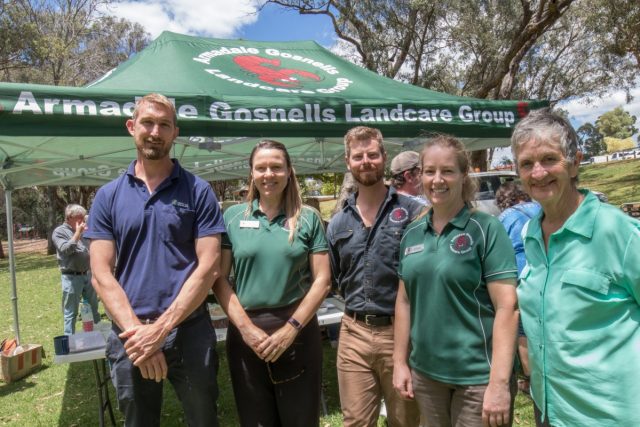 The future looks bright for a local environmental group as it celebrated its 20- year anniversary at the weekend. 
Armadale Gosnells Landcare Group held its anniversary celebrations at Kelmscott's Rushton Park last Saturday, which saw about 50 residents, volunteers and representatives from both local and state government in attendance. 
Community Landcare coordinator Narelle Mewburn said it was a great opportunity to recognise and thank all those who assist and enable the group to work in restoring the Canning, Wungong and Southern rivers. 
"We had three walk-and-talks hosted by AGLG and City of Armadale staff along the Canning River looking at restored sections of the riverbank and explaining the ecological significance and recreational uses of the area, and why each site has evolved the way it has," she said.
"This was followed by presentations from both the city of Armadale and Gosnells mayors, AGLG founder and chairperson Pat Hart and also Peter Adkins of the Department of Biodiversity, Conservation and Attractions Rivers and Estuaries division." 
The group has just finished its busiest planting season with more than 105,000 native plants planted along the river at 21 different sites. 
AGLG also received a new vehicle to enable access to all sites across the cities of Armadale and Gosnells and also hired a new environmental expert, Ross Wylie, to help with the group's activities moving forward. 
Ms Mewburn said one of the reasons for the group's success was its unique connection with local government and the community. 
"There are always challenges when there are many people with varying ideas and perspectives but the common fundamental passion for the health of our environment allows these conflicts to quickly be worked out," she said.