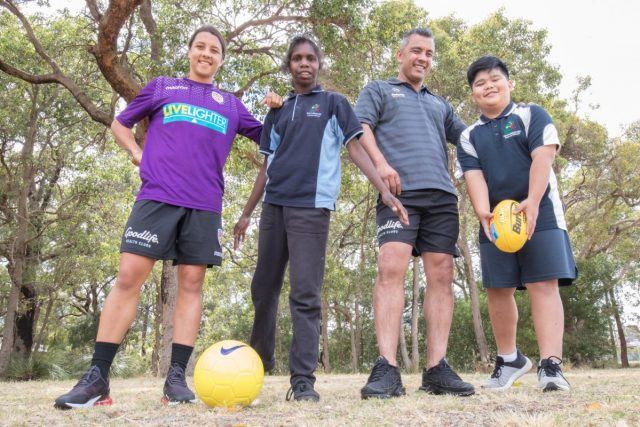 Students at a local primary school were told last week they should tell someone if they see drugs in their community. 
The Crime Stoppers' WA Dob in a Dealer campaign was officially launched last Thursday at Grovelands Primary School with Matilda's striker Sam Kerr and her ex-West Coast Eagles brother Daniel being the face of the WA leg of the program. 
The campaign is a national program to stop Australia's supply chain of illicit drugs including methamphetamine, cocaine, MDMA, heroin and cannabis. 
Grovelands Primary Aboriginal and Islander education officer Michelle Ninyette said the school was aware that some of its students had witnessed drug use, the selling of drugs and were aware of what was happening in the community. 
"We tell our students they can tell someone anything if they feel the need and the message from Crime Stoppers enforced that," she said. 
Crime Stoppers WA chief executive Vince Hughes was hoping the campaign would encourage residents to help police get drugs and drug dealers off the streets. 
"We're not asking people to dob in their mates through the Dob in a Dealer campaign," he said. 
"We're actually asking you to be a mate and look after the welfare of your friends, your family and your colleagues by safely reporting to Crime Stoppers anything you have seen or heard that could relate to the import, manufacture or supply of illicit drugs." 
The last time the Dob in a Dealer campaign ran in WA in 2016, Crime Stoppers received a 56 per cent increase in the number of alleged drug dealer incident reports from the community. 
Anyone with information was asked to call Crime Stoppers on 1800 333 000 or make a report online at crimestopperswa.com.au.