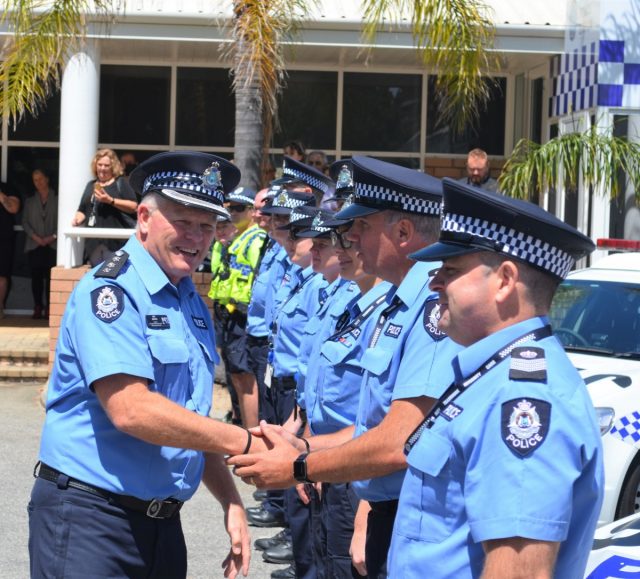 Retiring Armadale Police inspector Ray Briggs doesn't describe his 40 years with the Western Australian Police Force as a journey, but instead as an adventure.
Mr Briggs' first day at the academy was April 9, 1979 back when the training lasted only 12 weeks and saw potential officers learn the law and have to swim across the Swan River to prove their fitness.
His first gig was at Central Police Station followed by about 14 months working at the old police station at Victoria Quay on the wharf in Fremantle.
With a desire to head out bush, Mr Briggs soon made the move to Albany, in which he refers to as his "informative years" under the leadership of good friend and then first class constable Bob Dixon.
He described Mr Dixon as being as hard as nails and as humorous as hell, as well as being the reason behind his many years pulling on his boots for Railways Football Club.
"One of the things Bob taught me was don't ever take the job too seriously because otherwise it will get to you and you can treat most things you do with a bit of humour," he said.
"From the five years I did down there I did just that and probably for the rest of my career I did too."
Mr Briggs soon returned to Perth and did seven years in Cottesloe where he was the first on the scene of the Julie Cutler disappearance, which still remains a mystery today.
He was also working in the district about the same time as David and Catherine Birnie surfaced and the early stages of the now talked about alleged Claremont serial killer and WA Inc with Laurie Connell, Alan Bond, Dallas Dempster.
A move up north in the early 1990s cemented a life-long love for the red dirt and the breathtaking Pilbara and Kimberley regions.
It was here that Mr Briggs was stationed at South Hedland Police Station and worked with Aboriginal Police Aides who showed him some spectacular sites in the northwest.
"I worked with some champion guys and girls in South Hedland… we worked hard but we played hard because there wasn't much to do outside of work so we used to go fishing, we had parties and I dragged my wife up there," he said.
"In the first two weeks it didn't get below 40 degrees and she had never had real exposure to the north west Aboriginal people so she saw some things that she would never have seen before."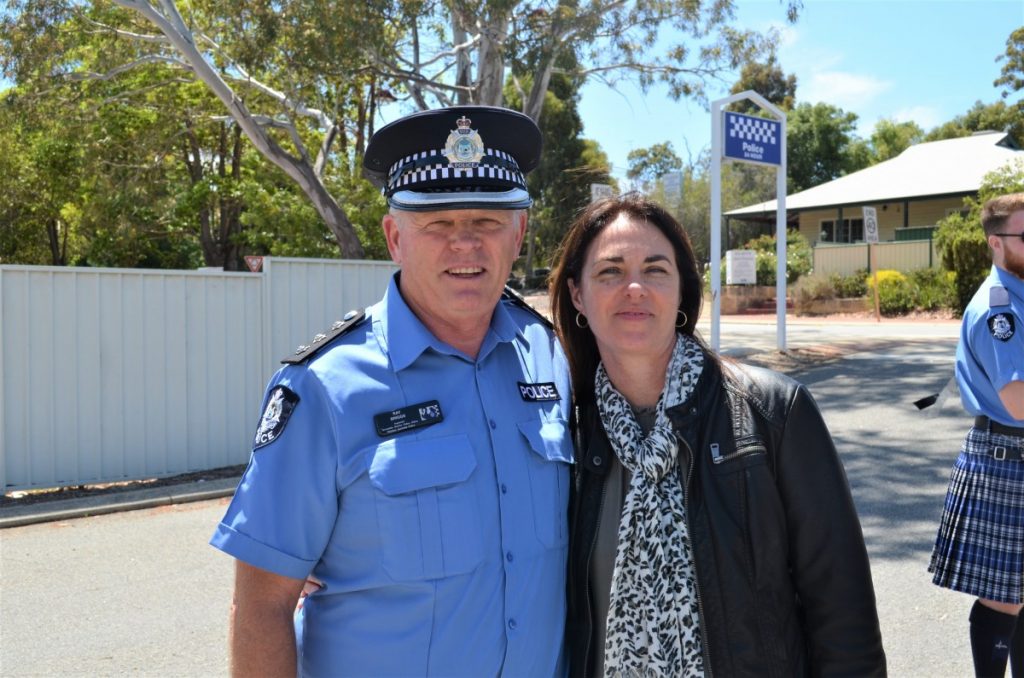 His stint in the northwest nearly came to an end when he found himself competing against his good mates Larry Kavanagh and Col Townsend for the one position as sergeant at South Hedland Police Station.
"We all got promoted and there was one position for sergeant and none of us wanted to leave because our fear was that we would all be sent back to the city and none of us wanted to do that," he said.
"There was an old inspector by the name of Barry Pethick and he got all three of us over to our office and he said to us I have made a decision who is staying and who is going.
"He opens his drawer, pulls out a brand new packet of playing cards, shuffles them up and puts them on the table in front of us and says here's my decision – we cut the cards, the highest stays and the other two go.
"He said you either all agree to that or I will transfer the three of you.
"As it turns out I cut a king, Larry cut an eight and Col cut about a five so they were both spewing but It turned out alright and between then and when they were going to go Larry went to Newman and Col went to Broome so it turned out perfect for everyone."
Mr Briggs returned to city life in 2000 and was worked in several different teams including the then 79 division, which was responsible for all major crime after hours.
He also worked at Subiaco as a sergeant, acting officer in charge at Wembley and senior sergeant at Central Police Station where he furthered he added another skill to his hat.
"I got a little bored with it all so I decided I would go and do the push bike course," he said.
"I thought 'its not a bad gig riding these pushbikes around'.
"There was a two-day course to learn how to ride the bike properly and a three-day course to then be able to teach other people so I did the full five days… I don't know if they had seen a lot of senior sergeants riding pushbikes around Perth before."
Mr Briggs also worked as officer in charge at Forrestfield, before being promoted to inspector at Midland, however his love for the red dirt soon came calling again and he was transferred to Karratha with his family in 2011.
"By then we had a son Cameron so we took him up there for a bit of country experience," he said.
"Initially it was a little bit daunting for Caroline and Cameron not knowing anyone, it's easier for me because I just fit into the police family, it doesn't matter where you go."
Mr Briggs finished his 40-year career in the south east metropolitan region at the Cannington and Armadale District Offices.
He finished up on November 22 with many well wished from his friends and family in blue.
"It hasn't been a journey, it has been an adventure," he said.
"Even when I have seen some really sad things it hasn't really impacted on me.
"My wife would say that's because I have a wooden heart but I think I have sort of maintained my distance from all of that through humour.
"Not that I am being disrespectful to anyone that has died but I have found that I have been able to get along because the good times outweigh the bad."