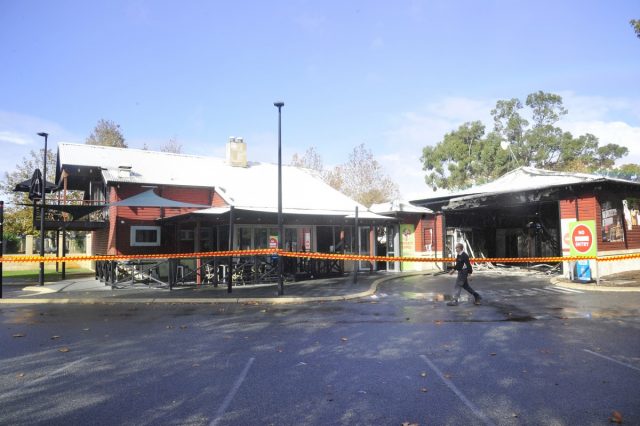 Popular pub CY O'Connor Village Pub caught on fire on Saturday June 5, causing millions of dollars worth of damage, according to the owner.
A spokesperson from the Department of Fire and Emergency Services said a triple zero call was made on Saturday at 5.30pm.
When firefighters arrived on scene at 5.40pm the pub was fully engulfed in flames and the venue was evacuated.
Over 20 fire and rescue vehicles attended the scene and firefighters came from Armadale, Canning Vale, Maddington, Welshpool, Belmont, Murdoch and Fremantle.
The cause has been deemed as accidental, and according to the spokesperson, the owner has estimated there is around $5 million worth of damage.
In a statement online on June 9, the owners at CY O'Connor said the pub will be closed until further notice.
"We are very sad to confirm that the C.Y. O'Connor Village Pub will be closed for an extended period while we rebuild after the fire," they said.
"The old cottage and Tilly's Garden have made it through with little damage but the tavern increasingly looks to be beyond repair. We will have clarity in the coming days.
"We are extremely grateful to our wonderful staff and emergency services who helped to ensure that no one was hurt.
"We are now turning our attention to planning for the future and giving our staff as much stability and security as possible.
"Regardless of the exact extent of the damage, we are totally committed to being open and operating again as soon as possible and cannot wait to have our staff and customers back in the venue.
"We are so humbled by the outpouring of love and support from everyone and will do our best to make the community proud when we re-open."