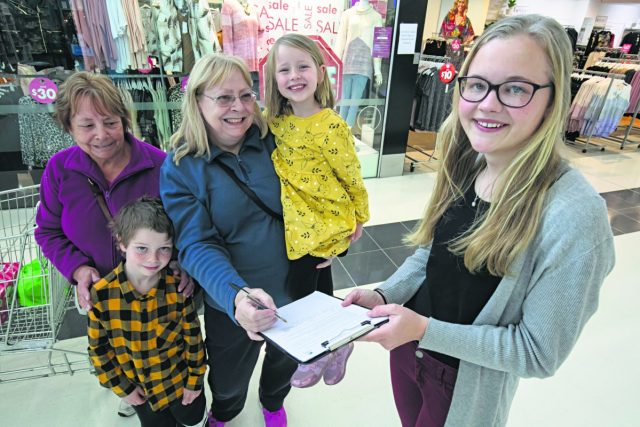 Several of the city's most prominent business figures have backed an ambitious proposal calling on the state government to revitalise Armadale in a bid to combat its escalating unemployment rate.
The petition was launched on Monday with support from the region's Chamber of Commerce and Examiner Newspapers and has already amassed more than 1300 signatures.
The release of the petition comes just months after Business Armadale confirmed the unemployment rate had risen above 15 per cent across the city, parts of which already ranked among the highest nationally for socio-economic disadvantage.
Among the petition's eight requests are calls for the state government to commit to measures that would stimulate economic activity in Armadale over a three-year period, including a new jobs target, the development of a TAFE and the relocation of one of its 1000-employee strong flagship departments.
Other requests include offering payroll holidays for businesses with Armadale-based employees, expediting the plan for the long-awaited METRONET Byford Extension and encouraging the local government to stimulate private investment in the district.
The petition is being spearheaded by Business News executive chairman and long-term local Elton Swarts, who described the city's current situation as a "near perfect storm".
"The City of Armadale, a regional centre, has many desirable characteristics but needs to be nurtured because it's struggling," he said.
"The City of Armadale has been hit by a near perfect storm; high unemployment before COVID-19, no fully-fledged TAFE and the city centre is challenged, with debate waging but unresolved about re-opening the mall.
"METRONET is undefined, creating further uncertainty about the city centre.
"There are no flagship state government offices locally.
"The two prominent state government departments are Child Protection and Justice – that's a poor reflection on our city.
"Armadale needs more jobs for locals.
"As per the proverb; 'You give a man a fish and you feed him for a day. You teach him to fish and you give him an occupation that will feed him for a lifetime.'
"Unfortunately, Armadale is the safest state Labor seat.
"It's so Labor, the Liberals can't win it."
With unemployment rates well above the state's average and just five of the 26 shop fronts within the city centre's derelict Jull Street mall operational, Business Armadale chair Henry Zelones echoed Mr Swarts' sentiments.
Mr Zelones, who has lived and worked in the city for more than five decades, said he held grave fears that many local businesses may never recover from the economic impact of the COVID-19 pandemic and the repercussions that may have for those employed locally.
While admitting that the plan was ambitious, Mr Zelones said it was clear the city was in dire need of government investment and that he believed reviving the city centre's mall and securing an accessible TAFE to overcome unemployment with skills should be a priority.
"The chamber needs to stand for something and be a voice for the local businesses because they're the employers," he said.
"This petition is about supporting business, keeping these shops open and keeping trade moving as things slowly improve.
"We know that a lot of the shops here are not going to reopen, and that's going to have a big impact.
"At this time, both the state and federal government are focused on creating and maintaining jobs – particularly in WA.
"What happens here in areas where we have a low skills base and a low employment centre, is that the unemployment rate goes up much faster than it does elsewhere.
"The crime and anti-social behaviour has driven people away – we know this because business owners have told us so."
But it's not the first time the idea of a TAFE has been floated to address unemployment in Armadale, with the local government's own Demographic Insights Report 2018 stating that the increasing number of disengaged youth indicated a lack of access to employment and education facilities.
The petition, which is currently being distributed in Armadale Central Shopping Centre, is expected to be tabled in state parliament in the coming months.
To sign the petition, visit the Examiner Newspapers office on Gilwell Avenue in Kelmscott.