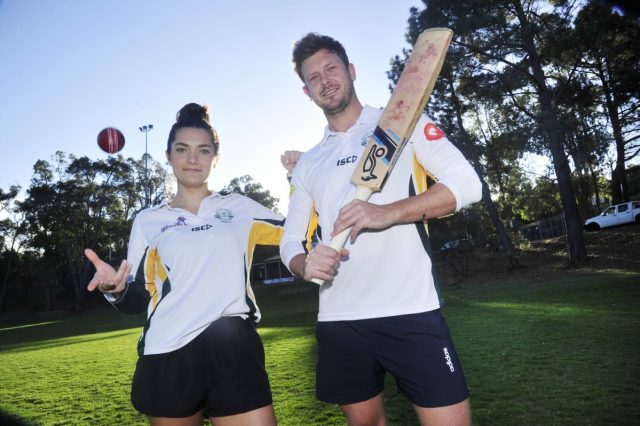 With a premiership in the women's first year of competition and a grand final appearance from the club's highest grade last season, the excitement is high for the season ahead for Roleystone Karragullen Cricket Club.
The club will be switching associations and will be taking on teams from Bicton to Serpentine and everywhere in between, which will make for much less travel time on game day in the 2019/20 season.
Coach Gavin Taylor said last season was a big learning curve for him, as it was his first year at the helm and the first time the club has entered teams in the Perth Scorchers Women's Cricket League competition.
"With the women's cricket we just wanted to get the girls to fall in love with the game first, we put no expectations on them at all," he said.
"To finish the season with two women's sides up and running and the highly unexpected win of a premiership I think was the club's biggest achievement of the year."
The senior's men's sides experienced a mixed bag of results with the first grade side winning the one-day Presidents Cup and gaining a grand final appearance, as well as finals appearances from the club's second grade and one-day C-grade sides.
This year Taylor is hoping the teams will continue to hone their skills against the new competition.
"I would like to think our top men's grade will be pushing to get promoted to first grade," he said.
"Other than that as long as everyone who steps out for the club has a crack, wins with dignity and loses with grace but most importantly has fun and enjoys the game then that will be in my opinion a very successful year."
For more information visit the club's Facebook page.