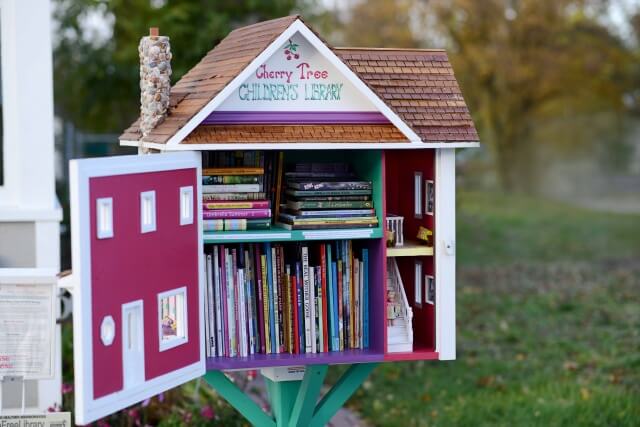 A Bedfordale resident said she had received overwhelming support for a miniature community library she proposed on a local Facebook page.
Kristie Atkins posted on the page asking if residents would support the idea of a free book exchange in her area.
The post was quickly overwhelmed by people showing their enthusiasm.
The community library would be entirely unsupervised and consist of a small weatherproof box like a birdhouse where community members could take and replace books at will.
"I can't believe how this has taken off over night," she said.
She said she first came upon the concept while holidaying in Victoria and thought it was a great idea.
"I posted my idea on the local chat page for Bedfordale and the response was huge," she said.
"There were so many people willing to donate books."
Ms Atkins said she did not know where the library would be located or what it would look like yet but hoped it would be somewhere easily accessed.
"I love the little birdhouse design but from the responses I've had we may need something bigger," she said.
"I've seen an old phone box setup which would be cool."
She said she had not approached the council about the idea yet but was hopeful there would be no issues.
"I'd be happy if residents got involved if they would like but I'm hoping it would just run on its own."