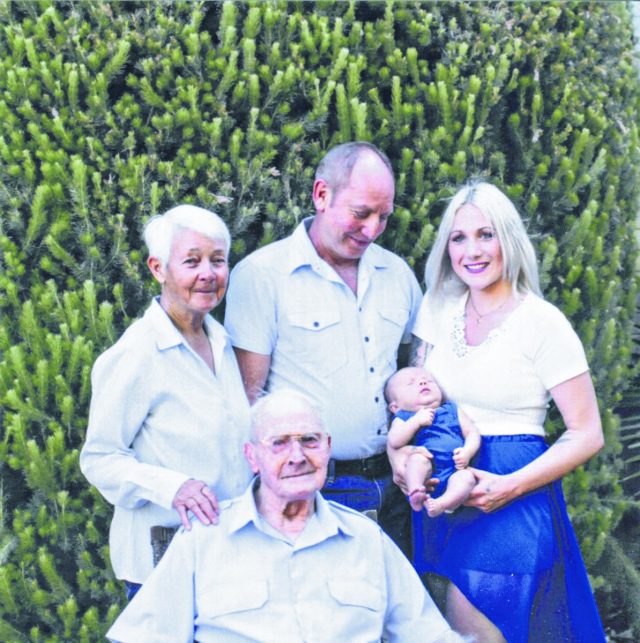 A stalwart of the Gosnells and Maddington communities for more than 70 years Sydney Thomas is full bottle on the good old days of the southeast corridor.
Mr Thomas arrived in Western Australia in 1939 and moved to Gosnells in 1940 with his parents and siblings.
Two years ago at age 96 a move to a nursing home in Bicton was on the cards ending Mr Thomas' 75-year tenure in the district he loved and treasured.
Mr Thomas' daughter Helen Carne said during and after WWII the men folk of the Thomas family would cut firewood to keep Plaistowes boilers going.
The family also had a dance band that would perform in country halls for weddings and parties and also before and after many of the Gosnells Football Club games of which Mr Thomas was a member for many years.
Long-standing locals would also remember the Seaforth service station, which used to be located along Albany Highway near Manning Avenue, which the Thomas family ran from 1954 to the mid 1970s.
According to the Gosnells Football Club's centenarian book From the Pub Paddock Mr Thomas played at the club from the mid to late 1940s after converting from soccer.
In the book Mr Thomas recalls playing alongside Mick Swingler, Val and Reg Lewis, Frank Weale, Jim Bennett, Andy Millsteed and Mick Kilmurray.
Mr Thomas' son Bill Thomas followed in his father's footsteps and also played for the club for about 10 years.
Now 98 Mr Thomas is the proud great great grandfather of Lincoln and Lily, great grandad of Sarah and grandad to Glenn.
Mrs Carne said her father is doing okay for his age and still takes a strong interest in music.
"Dad knew a lot of people and misses the community in which he grew up in very much," she said.