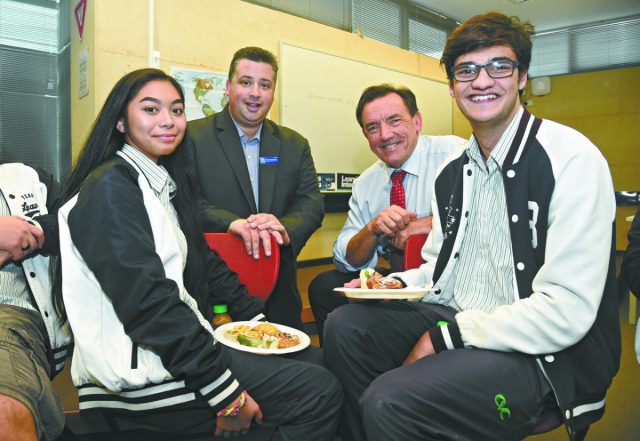 Topics such as mental health, public transport, education and what options were available after the schooling years were all brought to light at a youth forum this week.
Youth Minister Peter Tinley, Member for Southern River Terry Healy and representatives of Gosnells Advisory Youth Council sat with a class full of year 12 students from Canning Vale College on Monday to hear the issues surrounding the youth of today.
Mr Healy said the forum was organised to find out how the community could better link in services for young people particularly in the Gosnells and Canning Vale areas.
"Our experiences in talking and engaging with young people and youth workers has made it clear that we need better coordination to ensure that our efforts across government meet the needs of young people," he said.
"We listened and consulted widely on the Better Choices: Youth in WA discussion paper in 2017 from which we heard that young people require more support in transitioning from school to employment and further education."
All ideas were noted down in the hope of creating an app and website specifically designed for the youth of today.
Students suggested the app could include a "near me" function, which could include events and services particular to them.