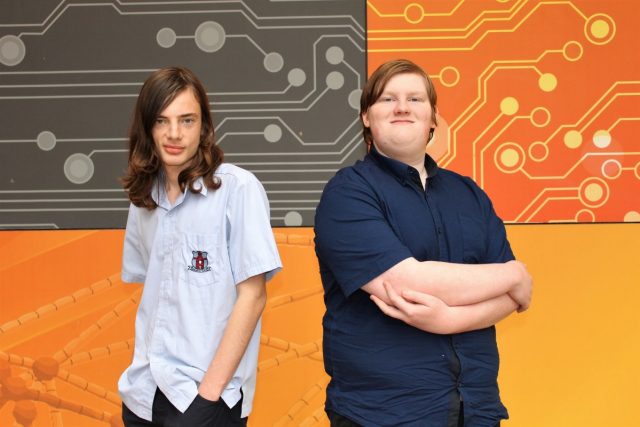 A 15-year-old school student living with autism has become one of the youngest-ever people to pass an international exam for software testers.
Willetton Senior High School year 10 student Sam Bateman passed the International Software Testing Qualification Board (ISTQB) with support from Curtin's Autism Academy for Software Quality Assurance(AASQA).
Sam Bateman said 'it's pretty cool' to be one of the youngest boys to have passed the global software exam and only did a couple of practice tests before he sat the exam last March.
"It wasn't too difficult and I think other young people could pass it if they are prepared to put in the effort to learn the material, "he said.
"The challenging part was learning terminology that I hadn't come across before – industry related terminology.
"The online learning format was different to what I'm used to and at times I had to make myself sit through some bits that were not as interesting as others."
Sam needs to finish Year 11 and 12 and in the future he would like to work in a computer- related industry.
"I think it will be something to do with setting up and troubleshooting computer systems," he said.
" In my spare time I work on projects to get old computer hardware and software running.
"My parents are always frustrated that my room is filled with old computers and computer gear."
Applecross Senior High School year 12 student Jolon Theodore Martin is a 17-year old boy talented in coding and programming who also passed the ISTQB exam.
"Coding and programming have always felt like second nature to me, I honestly can't even remember the first time I started coding," he said.
"The ISTQB exam wasn't as hard as I thought it would be, because I was able to draw off of knowledge gained from previous work experience.
"I found it hard to actually prepare for it but I did have help available if I needed it from the Planit program and mentors."
AASQA Founder and Director Professor Tele Tan said the exam tests the knowledge of the fundamental concepts behind software testing and it was so challenging it offered young people with autism an alternative pathway to tertiary education.
Sam, Jolon and their fellow students are well on track to carving out successful careers in ICT and engineering," he said.
"It's great to see the ICT and engineering industries acknowledging the strengths of young people on the autism spectrum, recognising the fact that their skills will be utilised to help the industry remain technologically competitive."
Sam's parents Amanda and Doug Bateman said they were thrilled with their son's achievement.
"Sam experiences some difficulty in certain subjects at high school, especially English, which could have prevented him from taking all the subjects needed for university entrance," Mrs Bateman said.
"It was a great opportunity for Sam to learn about the exciting field of IT which he found to be very interesting and allowed him to develop invaluable new skills for a future career."
Jolon's next goal is to finish high school this year, get a Western Australia Certificate of Education (WACE) and achieve an Australian Tertiary Admission Rank (ATAR) score that will get him into a computer science course next year.