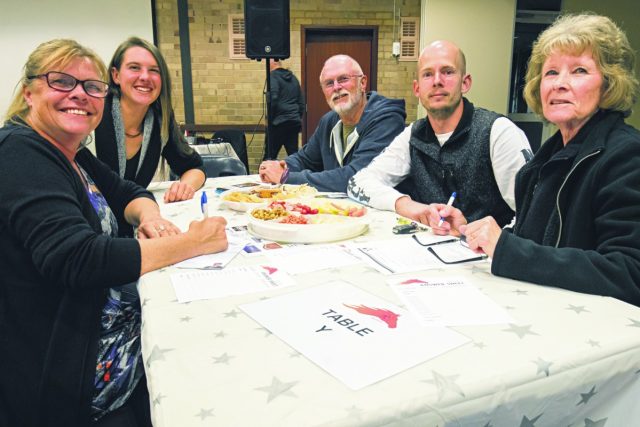 Quiz lovers tested their knowledge on all things geography, music and history related at a local quiz night last weekend.
Hippotherapy and therapeutic horse riding centre Eq Cetera Inc. hosted a quiz night at the Byford Hall on Saturday September 15, which saw about 115 people head through the doors and put their knowledge to the test, all in the name of fun.
Eq Cetera Inc. head coach Rekha Shaw said it was an excellent night, one that they hope to organise again for next year.
"The money raised will go towards some of our infrastructure needs, including a ramp to our mounting block for wheelchair access," she said.
"I hope we have raised enough money to purchase that for the organisation and its members."
For more information about Eq Cetera Inc. visit the website.
Photographs – Aaron Van Rongen.