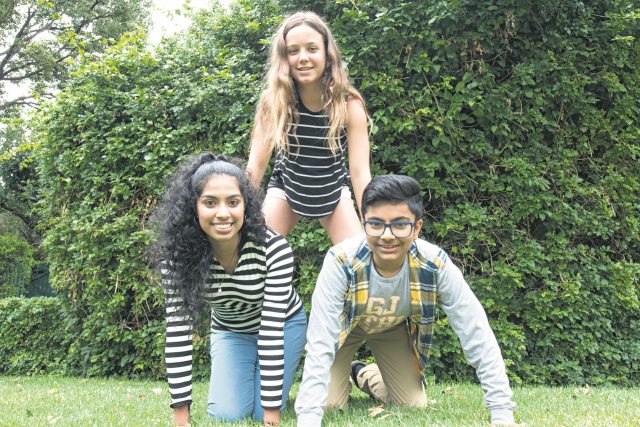 Frustrated by what they believed were a lack of things to do over the Christmas break a group of Armadale young adults have organised free social events this week.
The 13-person group calls itself The Kinetic and its members who are aged 12 to 18-years decided hosting public social events during school holidays could help children fill their days off and stay away from antisocial behaviour.
Adra Vikas, 16, joined The Kinetic after her Kelmscott Senior High School councillor suggested she get involved.
The Kinetic has worked with the City of Armadale to develop its plans and Adra said the group consisted of children of various backgrounds who recognised people their age were running short on things to do.
"We don't have a lot of local youth activities," she said.
"I wanted to make a difference, make an impact in the area."
The Kelmscott teenager said having more than six weeks off school over Christmas put people her age at-risk of engaging in antisocial behaviour if they ran out of things to do.
"Boredom is a problem of its own," she said.
"We just get stuck in computers when we can go outside and breathe fresh air."
There will be two free events held this weekend.
The first, a free giant capture the flag game, will take place at Frye Park Oval, Kelmscott on January 19 from 1pm to 3pm and will be for children aged 10 to 18 years.
It will also include a costume competition with gift vouchers as prizes for the best dressed.
Adra said the group was expecting a large turnout.
The Kinetic's second event will be a pop-up youth art exhibition in the Armadale District Hall on January 20 from 9am to 1pm.
The free art exhibition will also have a chill space with music and interactive entertainment.
The two events would be the first of a series held across Armadale each school holiday break in 2018 and organisers said they were planning to increase the number of spaces available for youths as well as tackle topics like dealing with issues at school.
The Kinetic and its projects have the support of the City of Armadale and the Department of Communities.