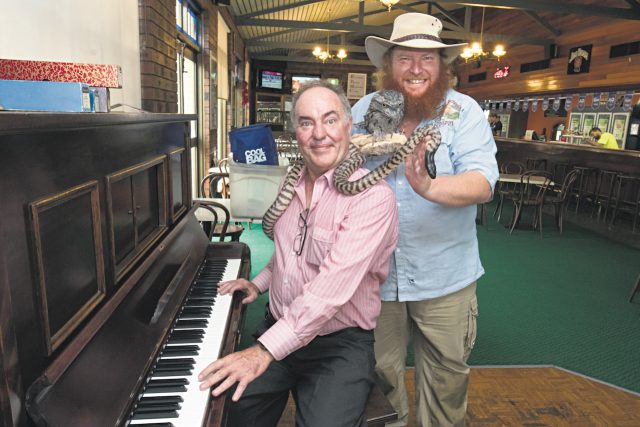 For Maddington resident Dave Russell forming relationships and working in teams has always been a challenge.
Things began to make more sense for him when at age 54 he was diagnosed with Asperger's Syndrome.
Mr Russell said results from a psychology tests at a Western Australian university two years ago helped explain the troubles he had experienced all his life.
"Everything was normal, average to high-average functioning except it was noted in the report I have trouble in social interactions," he said.
The university psychologist proposed the Asperger's diagnosis, which was later supported by two specialists.
While there was no cure, Mr Russell said the diagnosis and confirmation of his condition helped to better understand himself.
"Before I was diagnosed it was like going into a library and not knowing which section to look in," he said.
"Now I understand it."
Asperger's Syndrome is a neurobiological disorder usually resulting in problems with social and communication skills.
Mr Russell became involved with the Autism Association of Western Australia after his diagnosis and said he wanted to help increase awareness of the syndrome.
He has organised a family-friendly event at the Attfield Tavern this Sunday, which he said will be part information session, karaoke event and public auction to raise money for AAWA.
"People don't understand it, that's why I'm having this day," he said.
"It's to raise people's awareness of it, of the condition, what causes it, what kind of problems people on the spectrum have, the way they view the world."
Mr Russell said he also wanted to educate people about the positives of the syndrome, which include high interest in and understanding of specific topics.
The event will include a meet-and-greet with local wildlife specialist Ranger Red and the auction will feature items including a restored 1925 pianola and pool equipment worth thousands of dollars.
Attfield Tavern venue manager Tracey Klopper said she hoped the event would boost awareness and support for people living with autism.
"It's just a way of trying to get our locals to help out and draw attention to autism and Asperger's," she said.
Cost was a $5 donation.
The event will be held on January 21 from 1pm to 6pm.