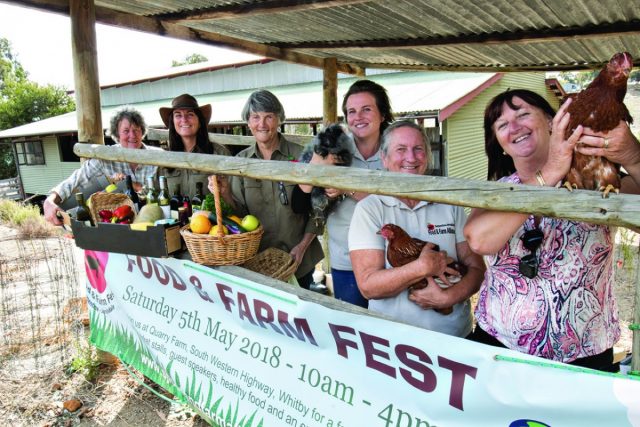 Quarry Farm will be a hive of activity next month as residents come from far and wide for the annual SJ Food and Farm Fest.
The festival celebrates the best of peri-urban produced food and services and aims to shine a light on the importance of nutrition through good quality and local food.
Event organiser Karen Hayes said this year's festival would showcase plenty of fun activities, demonstrations and guest talents speaking on a range of different topics.
"There are great activities for the kids including farm games such as gum boot throwing, making fruit kebabs, face painting, craft activities, camel rides, pony rides and a petting zoo," she said.
"For the adults, our guest speakers include Dr Peter Dingle talking about the importance of gut health, Charles Otway discussing permaculture, Linda Bonney and Peter Fearns talking about fermented foods, Nancy Scade on native plants and Rebecca Watson discussing the naturopathic perspective on health."
Other speakers include Dr Merri Harris who will talk about the healing benefits of food and a local bull whisperer Gerald Bergsma who will talk about all things beef.
The festival will be held on May 5 from 10am to 4pm at Quarry Farm and was open to people of all ages for an entry fee.
For more information visit the SJ Food and Farm Fest website.